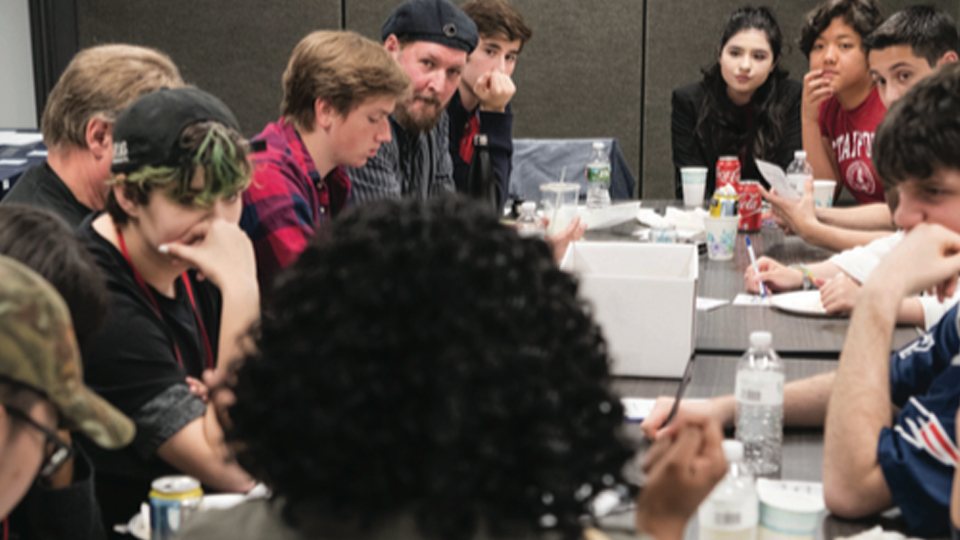 Montclair Film is accepting Junior Jury Applications
The Montclair Film Festival is offering students in grades 10 to 12 an exciting opportunity to serve on the 2018 Junior Jury. Jurors will meet industry professionals and will learn how to analyze and adjudicate films. They will receive MF student memberships and VIP treatment with free access and reserved seats for select films. After deliberating and selecting the best film in its category, the jurors will present the Junior Jury Award as part of the Montclair Film Festival's Award Ceremony on Saturday, May 5.
REQUIREMENTS
Students must be:
• In Grades 10 – 12.
• Available to attend an orientation prior to the festival (April 24)
• Available to screen 5 select films during the festival
(April 26 – May 4).
• Available to participate in jury deliberations and
the MFF Award Ceremony on Saturday, May 5.

JURY SCHEDULE
Applications will be accepted through March 18, 2018
The 2018 Junior Jury schedule will be posted on or before April 1, 2018
Jurors will receive notification and jury schedule by April 2, 2018
To get a clear idea of commitment, view 2017 Junior Jury Schedule
For questions, please e-mail Education@MontclairFilm.org