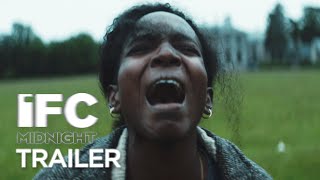 $30/car
$25/car for Members (not a member?)
A psychological thriller rippling with suspense, director Joe Marcantonio's KINDRED follows vulnerable mother-to-be Charlotte (Tamara Lawrance) as she is taken in by her recently deceased boyfriend's mother (Fiona Shaw) and her stepson (Jack Lowden), who seem increasingly obsessed with her every move. Plagued by mysterious hallucinations, Charlotte's suspicions grow about Margaret and Thomas's intentions for her unborn child, sending her into a downward spiral that forces her to question her own sanity. KINDRED is a classic tale of dread that draws you in through slow-burning storytelling that will have you on the edge of your seat.
Q&A with director Joe Marcantonio and star Tamara Lawrance to follow the screening.
Genre

Fiction, African-American Interest, Drama, Horror, Parenting, Thriller, Women's Interest, Feature Film, Carpool Theater Drive-Ins

Runtime

101 min

Section

Fiction Feature

Release Year

2020

Director

Joe Marcantonio

Producer

Dominic Norris, Jack Lowden

Cast

Tamara Lawrance, Jack Lowden, Fiona Shaw, Edward Holcroft

Country

UK