News
LETTERS FROM BAGHDAD: Explorer Gertrude Bell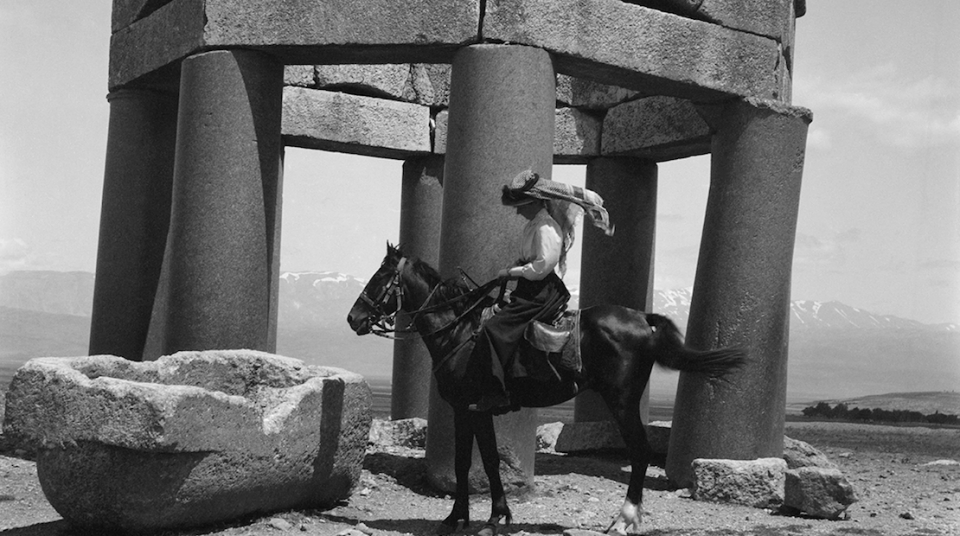 Narrated by actor Tilda Swinton, LETTERS FROM BAGHDAD tells the extraordinary story of British spy and explorer Gertrude Bell, the most powerful woman in the British Empire in her day. More influential than her colleague T.E. Lawrence (a.k.a. Lawrence of Arabia), she helped create the modern state of Iraq after WWI and established the Iraq Museum. Using never-seen-before archival footage and Bell's original letters, the film chronicles her journey into the uncharted Arabian desert and the inner sanctum of British colonial power, where they would try to erase her from the history books.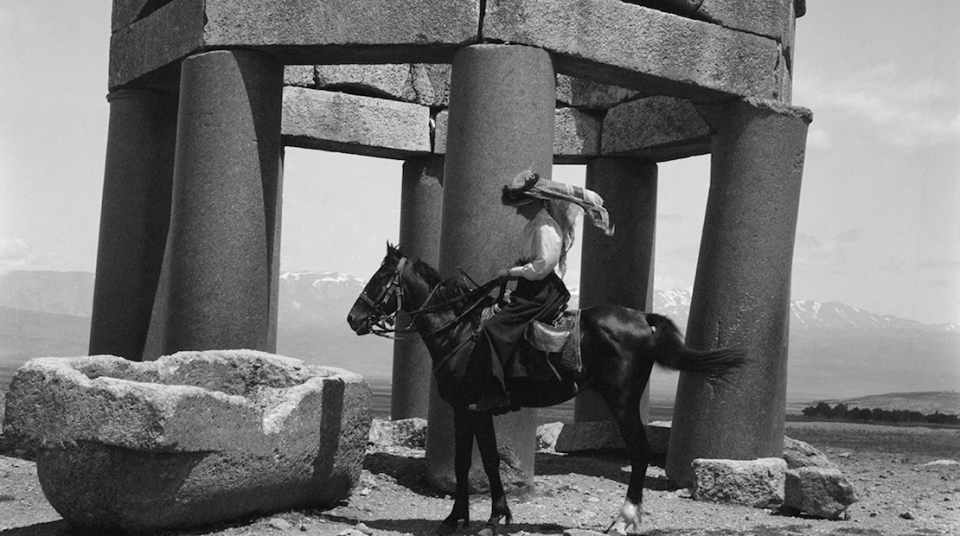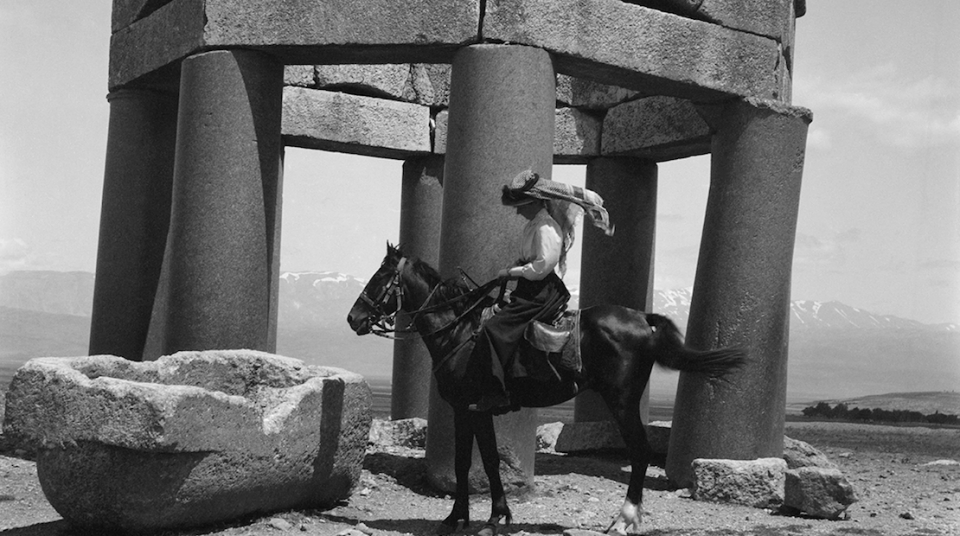 Montclair Film Festival talked to co-directors Zeva Oelbaum and Sabine Krayenbühl about their fascinating documentary.
How do you describe LETTERS FROM BAGHDAD in your own words?
Zeva/Sabine: LETTERS FROM BAGHDAD is a hybrid documentary about Gertrude Bell, sometimes called the female Lawrence of Arabia. She created the modern state of Iraq and the Iraq Museum, before being written out of history.
What drew you to this particular story?
Zeva/Sabine: Gertrude Bell was a great subject for a documentary. She was complex, contradictory and as controversial as the history she made.
What do you think is the relevance of Ms. Bell's life story to women in the 21st century?
Zeva: As a woman in a man's world, she overcame obstacles and any number of challenges to do what she felt was right and make a positive contribution.
What was it like to co-direct with Ms. Krayenbühl?
Zeva: It was a very collaborative process and we worked beautifully together. We are aesthetically and temperamentally very compatible.
How did you become aware of Ms. Bell's story?
Sabine: I traveled extensively in the Middle East and in the course of my travels I had read Desert Queen by Janet Wallach.
How did you and Ms. Oelbaum divide the directing duties?
Sabine: We didn't divide—we shared them.
How did you determine what the format of the documentary would be?
Zeva: We knew we wanted to base the narrative arc on Gertrude Bell's 1600 letters and that we wanted the entire film to be based on primary source material. We also knew that archival footage would be a crucial part of the make-up of the film. We wanted to create an immersive experience for the viewer.
What was the research process like? How did you get access to documents from the Iraq National Library and Archive and Ms. Bell's private letters?
Sabine: We started by reading Bell's private letters, which are housed in Newcastle University. From the beginning, we partnered with them and that allowed us access to her materials. In her letters, she mentioned other important people in her life and we then searched for their archives which were sometimes located in universities and sometimes located by tracking down their descendants. We gained access to the documents from the Iraq National Library and Archive through our wonderful academic advisor, former director Saad Eskander.
How did Tilda Swinton become involved as the voice of Bell?
Sabine: One of our executive producers introduced us to Tilda, who happened to have been cast as Gertrude Bell in a film that never happened.
Do you have one piece of advice for aspiring filmmakers?
Zeva/Sabine: Know you're in for the long haul.
What do you hope MFF audiences will take away from your film?
Zeva/Sabine: We always hoped the film would give a nuanced view of the region and it,s peoples and that goal is more urgent than ever. Gertrude Bell was a champion of tolerance and a trailblazer when it came to respecting people very different than herself.
What are you most looking forward to at MFF17?
Zeva/Sabine: We are looking forward to showing our film to an open and engaged audience like our friends and colleagues in Montclair!
---
For more information about  LETTERS FROM BAGHDAD, visit the film's website, Facebook and Twitter.
Directors Zeva Oelbaum and Sabine Krayenbühl will attend the following screening:
May 2, 7:30pm at Cinema505.
BUY TICKETS
Interview by MFF Blogger Robin Naphtali