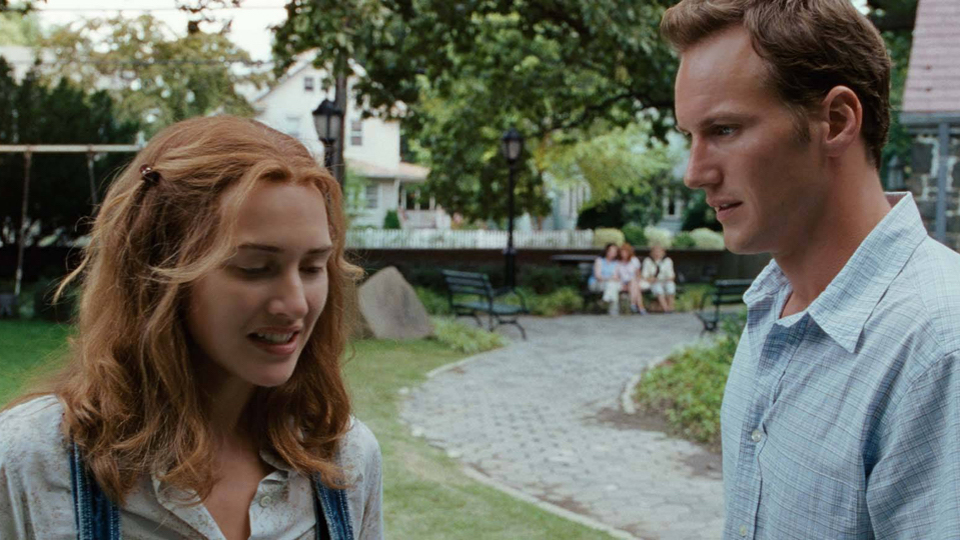 $10 Regular
$8 for Members (not a member?)
Sarah (Kate Winslet) is a well-educated woman who cannot come to terms with her life as a housewife and mother. Brad (Patrick Wilson), a stay-at-home dad, is married to a beautiful filmmaker (Jennifer Connelly) and goes skateboarding instead of studying for the bar exam. The pair meet at a playground and soon their lives are changed forever.
Thanks to their generosity, the Montclair Literary Festival is hosting a pre-screening FREE wine-tasting event with Amanti Vino at 6:30 PM. Sample artisanal wine at Amanti Vino (30 Church St.) and then head over to Montclair Film's Cinema505 for a 7:30 PM screening of LITTLE CHILDREN.
Genre

Runtime

136 min

Release Year

2006

Director

Todd Field

Cast

Patrick Wilson, Kate Winslet, Jennifer Connelly, Jackie Earle Haley

Country

USA