News
MENASHE:
Familiar
Story in an
Unfamiliar World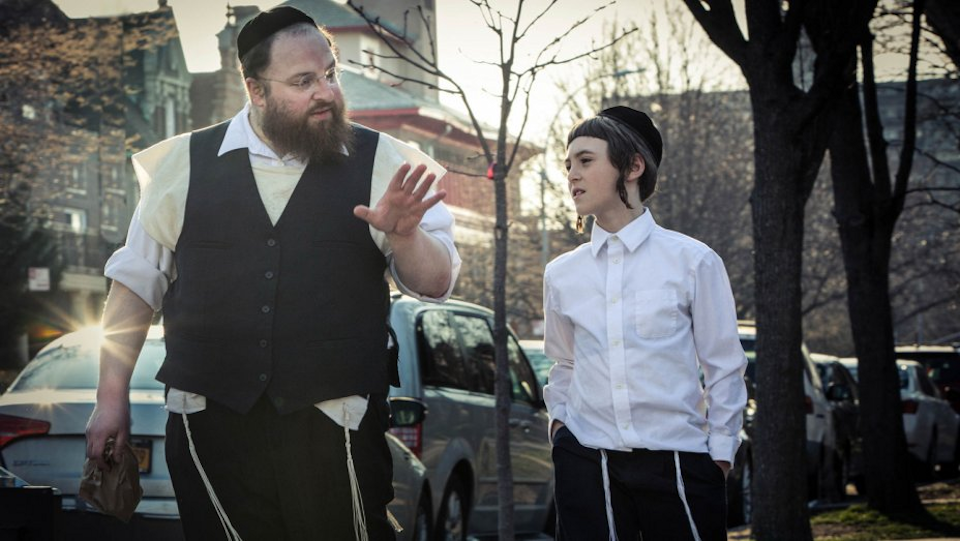 In the film MENASHE, deep in the heart of New York's ultra-orthodox Hasidic Jewish community, Menashe (Menashe Lustig), a kind, hapless grocery store clerk, struggles to make ends meet and responsibly parent his young son, Rieven, following the death of his wife, Leah. Tradition prohibits Menashe from raising his son alone, so Rieven's strict uncle adopts him, leaving Menashe heartbroken. But when Menashe's rabbi grants him one special week with Rieven before Leah's memorial, it's his chance to prove himself a suitable man of faith and fatherhood.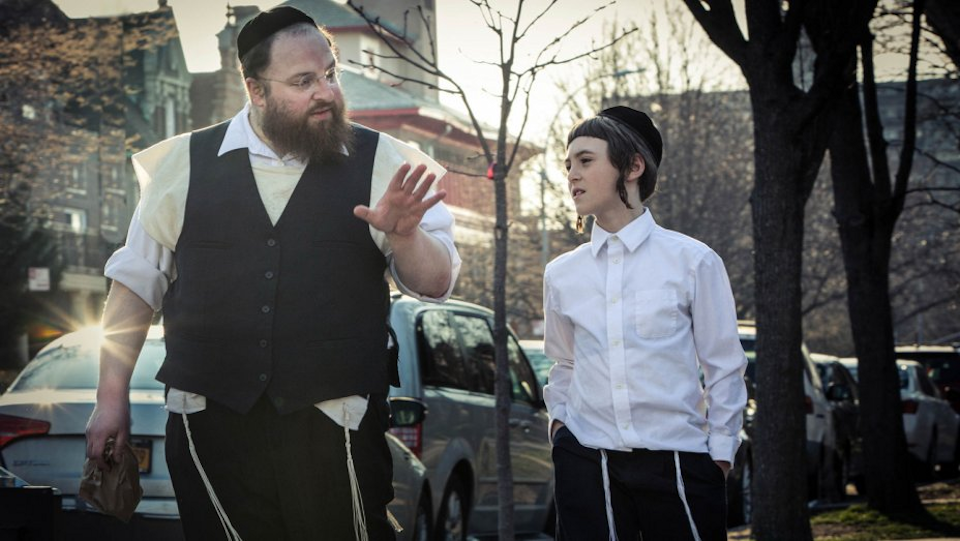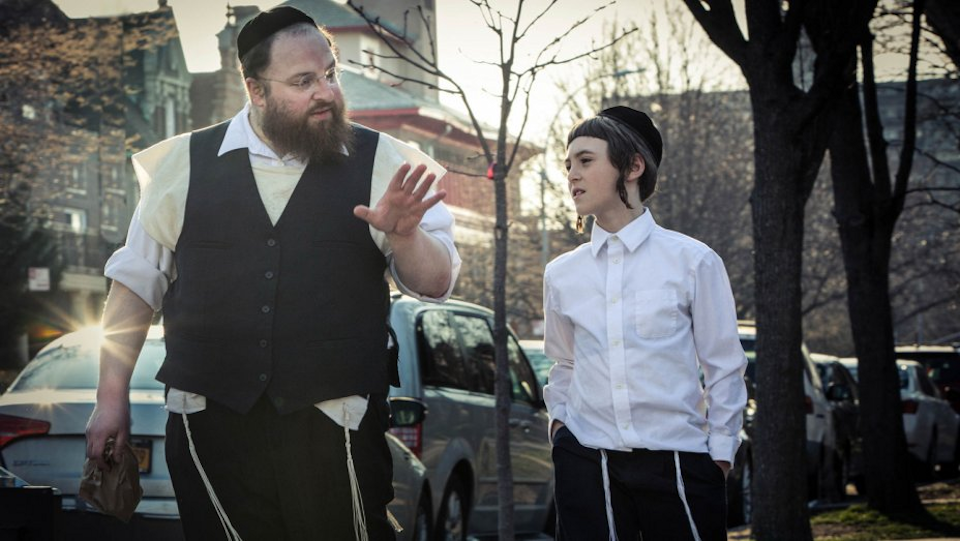 Montclair Film Festival talked with co-writer Musa Syeed about his compelling story.
How do you describe MENASHE in your own words?
Musa: MENASHE is a universal father-son story set in a world largely unseen in cinema: the Hasidic community in Brooklyn.
What made you want to tell this particular story?
Musa: The director Josh Weinstein came to me for help with the script, after doing some initial research. I was really won over when he introduced me to the real-life Menashe, who was something of a YouTube celebrity in the Hasidic community and was a widower. His natural comedic presence made him a lovable underdog, and we were able to draw a lot from his actual life.
How do you relate to the subject matter and setting of this film?
Musa: I'd filmed a little bit in the Hasidic community with previous documentaries, but this project is entirely set there, so there was a bit of a learning curve. But as a Muslim who grew up in a tight-knit community, I could understand and empathize with Menashe as someone trying to be good in their own way.
What was the writing process for MENASHE ?
Musa: Josh and I worked on the structure of the film, creating a scene-to-scene outline that allowed for flexibility in between. Because neither of us are Hasidic or particularly well-versed in Jewish law, we would often have questions during the writing process, and Josh would have to go speak to a rabbi to get input. So we were seeking a lot of input as we were writing.
The film is in Yiddish with English subtitles. How did that impact your writing?
Musa: I didn't do much of specific dialogue writing, I believe Alex and Josh did more of that. But also, there was room for the actors to improvise and make the words their own.
As a writer and director, do you have one piece of advice for aspiring filmmakers?
Musa: My main advice is not to wait for permission to make something. Like my other films, MENASHE was really a community effort spearheaded by a few passionate people. The authenticity behind it is something money can't buy.
What do you hope MFF audiences will take away from your film?
Musa: I hope that audiences will see something familiar in a world that can seem so foreign.
What are you most looking forward to at MFF17?
Musa: As a new Montclair resident, I'm looking forward to seeing movies in my neighborhood!
---
For more information on MENASHE, visit the film's website.
Director Joshua Weinstein and Writer Musa Syeed will attend the following screenings: April 30, 7:30pm and May 7, 3:45pm at the Bellevue Cinemas.
BUY TICKETS
Interview by MFF Blogger Robin Naphtali