News
MFF17 Wows on Opening Night!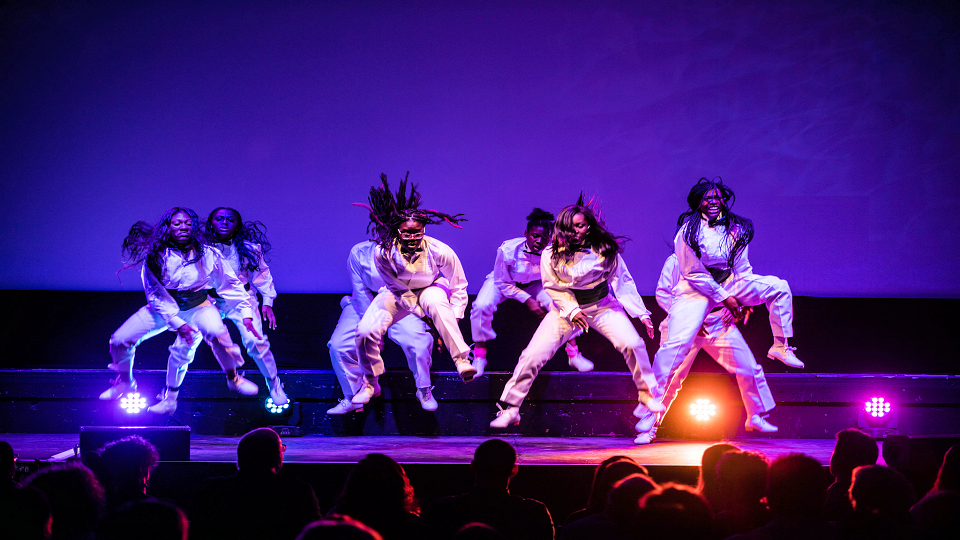 Montclair Film Festival opened its sixth annual event on Friday, April 28 at the Wellmont Theater with the exuberant documentary film STEP, director Amanda Lipitz's snapshot into the often tumultuous, yet remarkably inspirational stories behind the "Lethal Ladies," a step dancing team at the Baltimore Leadership School for Young Women during the uncertainties of senior year.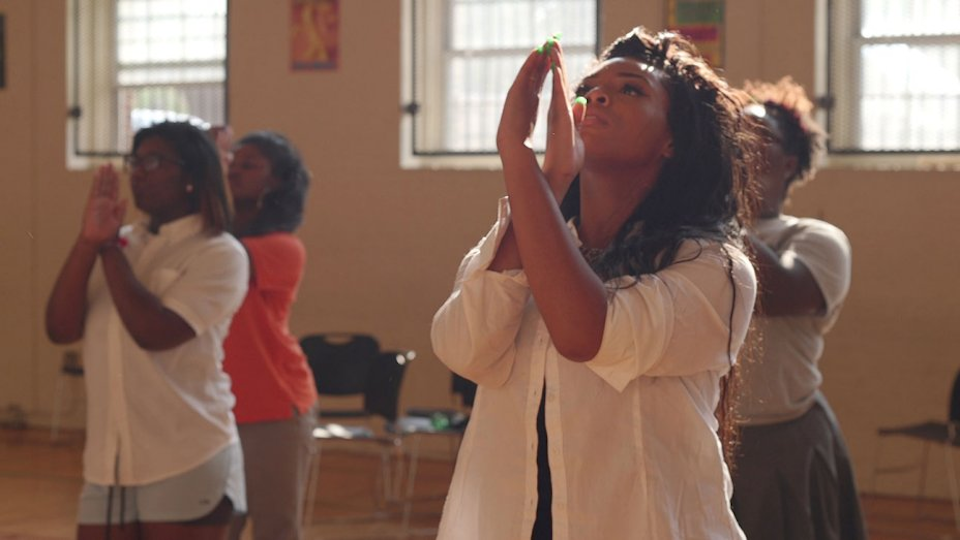 Montclair Film Founder and Chairman Bob Feinberg along with Board President Evie Colbert welcomed enthusiastic opening-night film-goers and talked about another year of amazing growth, our completed new home, the Investors Bank Film & Media Center at 505 Bloomfield Avenue, and our brand redesign to Montclair Film, all to support a cohesive year round film and education program. Executive Director Tom Hall then acknowledged everyone who makes the Festival, running through May 7th, a resounding success including year round and festival staff, as well as hundreds of incredible volunteers before introducing surprise guests "Xinos Step Team" from Hillside High School in Hillside, New Jersey who wowed the crowd with their skilled and passionate performance. Before lights dimmed for the screening, Tom shared a fun fact with the audience expressing his pride that STEP is the first film to open MFF directed by a woman!
Following the screening, Tom along with Producer Steven Cantor introduced editor Penelope Falk, and "Lethal Ladies" Coach Gari McIntyre and BLSYW Director of College Counseling Paula Dofat–both dynamic figures featured prominently in the film–to incredible cheers and applause from the audience. Here are a few highlights from their conversation.
Paula Dofat: "I've been doing this for about 15 years…and what inspired me is that I didn't have a great college counselor, I didn't have a great guidance counselor…and I promised myself that if I ever got the opportunity to help students like myself who were middle income, or low income or at risk that I would do that, so I fight to the end whether or not you have a 1.0 or 4.0."
Gari McIntyre: "I saw myself as every single one of these girls on the team once I got to know them because I too did not have a 4.0, I too had a lot of struggles at home, and I too grew up in a neighborhood that was not upper middle class or middle class…that was my mission to inspire or be there for one girl."
Steven Cantor: "Our director Amanda Lipitz…developed deep relationships with the girls and once she got going there was no stopping Amanda from getting this film to the finish line."
Steven Cantor: "…we took all of these girls to Sundance and many of them had never been on an airplane, many had never even been out of the state of Maryland and all of them are from these very humble backgrounds…it was just our little documentary and we wanted to share it all with the whole team…all of a sudden people are coming up to them and taking pictures…"
Gari McIntyre: "Step originated in Africa, it was a form of communication and then became a form of art, it traveled to North America, South America and Central America…and it was made popular in black fraternities and sororities, the Divine Nine."
Paula Dofat: "I just want to say that during the process when it came down to editing, we drove [Penelope] absolutely crazy because as you can see we had 50,000 hairdos and she had to keep putting our names up because she was like who is that…by the end of the film I was completely gray and decided to keep it, but [Penelope] is amazing."
After the Q&A, the warm accolades for STEP continued downstairs as the Wellmont Theater turned into a fabulous party scene. Party guests enjoyed craft beer from the New Jersey Beer Company and Ironbound Hard Cider, tasty bites from our official caterer, Events by Joni, and delicious treats from the Little Daisy Bake Shop.
Opening night reveler and retired school principal Sheila Cole gushed "congratulations to the Montclair Film Festival for selecting STEP, an African- American genre film by a woman director to feature on opening night. This is my third opening night and this film was the best. In the current environment of our country, it was encouraging to see the balcony packed with people and to hear their cheers and applause throughout the movie."
Click here for more photos of MFF17 Opening Night!
For more about STEP which opens in wide release on August 4, visit the film's web site.