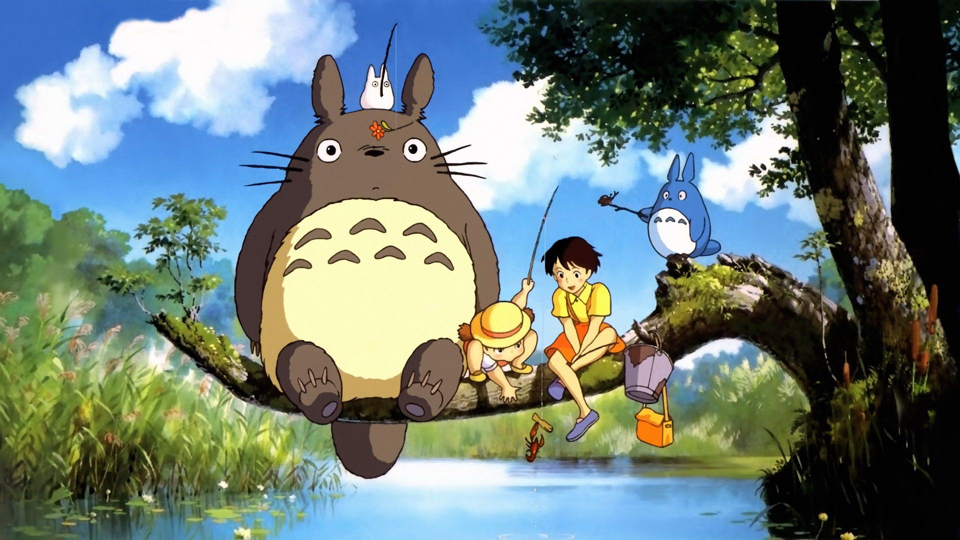 $10 Regular
$8 for Members (not a member?)
One of the most endearing and internationally renowned films of all time, a film that Roger Ebert called "one of the five best movies" ever made for children, MY NEIGHBOR TOTORO is a deceptively simple tale of two girls, Satsuki and Mei, who move with their father to a new house in the countryside. They soon discover that the surrounding forests are home to a family of Totoros, gentle but powerful creatures who live in a huge and ancient camphor tree and are seen only by children. Based on Miyazaki's own childhood imaginings, Totoros look like oversized pandas with bunny ears and they take the girls on spinning-top rides through the tree tops and introduce them to a furry, multi-pawed Catbus — a nod to Lewis Carroll's Cheshire Cat. But beneath the film's playfulness and narrative simplicity lie depths of wisdom. As with much of Miyazaki's work, at its core My Neighbor Totorois about human-kind's relationship to the Earth. The film is infused with an almost spiritual reverence for the power of nature (a philosophy tied to the ancient Shinto belief that every object in nature has a soul). Everything that surrounds us, from light-dappled tree groves, to the marvelous clouds, echoes the density and lusciousness of life. Protected by the Totoros, we know no harm will come to our two heroines in the forest's sunlit glades and mysterious shadows. The girls may be awed by the power and majesty around them but they understand instinctively that nature has no malice. The viewer is left with a sense of wonder at the beauty, mystery and preciousness of the world all around us.
Presented in English (dubbed).
Genre

Runtime

86 min

Section

The Mastery of Miyazaki

Release Year

1988

Director

Hayao Miyazaki

Cast

Hitoshi Takagi, Noriko Hidaka, Chika Sakamoto, Shigesato Itoi, Sumi Shimamoto

Country

Japan