Virtual Cinema
New Animation Shorts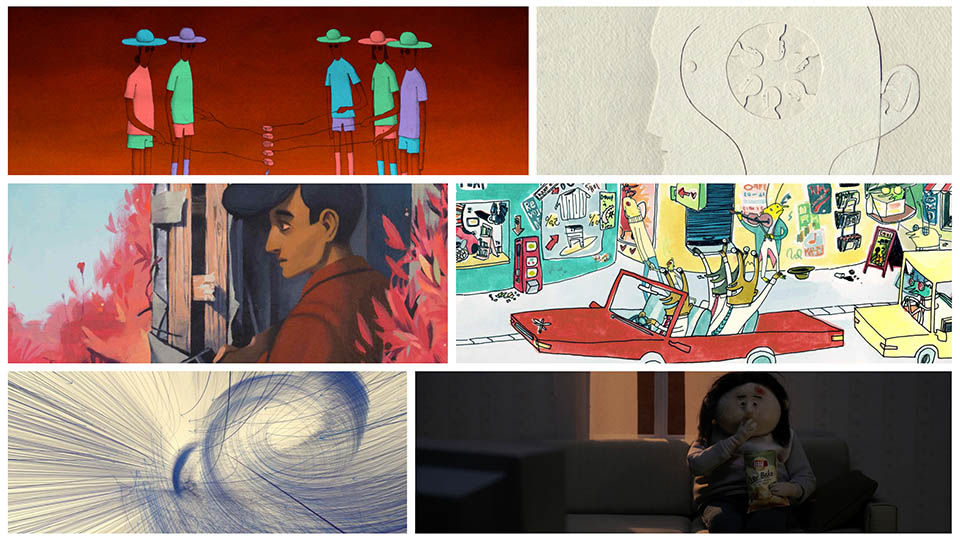 $12 Regular
$10 for Members (not a member?)
Virtual Screening Available In the USA
Available Friday, June 18 – Thursday, August 26
***FLOW (dir. Adriaan Lokman, 15m)  A turbulent day, painted by air.
*** GOOD INTENTIONS (dir. Anna Mantzaris, 8m) After a young woman is responsible for a hit and run, strange and spooky things starts to happen…
*** INTERMISSION EXPEDITION (dir. Wiep Teeuwisse, 8m) During a sunny holiday, a flock of tourists struggle to let go of their busy city lives, and the absence of daily tasks leaves them lost in an uncomfortable and frightening place.
*** PILAR (dir. Yngwie Boley, J.J. Epping, Diana van Houten, 10m) A dangerous intruder gives Pilar the chance to discover the wild animal within and the means to escape the post-apocalyptic village she lives in.
*** PUSH THIS BUTTON IF YOU BEGIN TO PANIC (dir. Gabriël Böhmer, 13m)Bartholomew Whisper went to the doctor today. There he met administrators keen on experimental surgery, and lonely MRI machines. At least the growing hole in his head was becoming quite beautiful.
*** WHY SLUGS HAVE NO LEGS (dir. Aline Höchli, 12m) Slugs have a hard time keeping up with the pace of life in the city of insects. When a financial crisis hits, the industrious bees only see one solution…