Virtual Cinema
New Fiction Shorts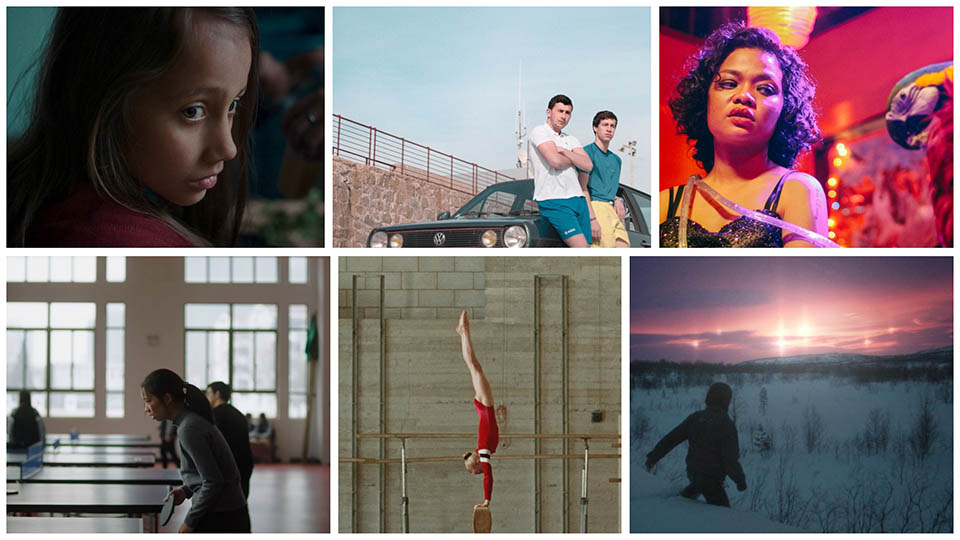 $12 Regular
$10 for Members (not a member?)
Virtual Screening Available In the USA
Available Friday, June 25 – Thursday, August 26
A collection of some of the best new fiction shorts from some of the best film festivals around the world.
*** EN ROUTE (dir. Marit Weerheijm, 10m) When Inay (9) and her little brother have to join their father on a special trip through the city, she tries everything to cause a delay.
*** THE IMMINENT IMMANENT (dir. Carlo Francisco Manatad, 15m) A rural town unknowingly goes on with their mundane activities while strong forces of nature silently creeps in to challenge their existence.
*** SHE RUNS (dir. Qiu Yang, 20m) In an ordinary Chinese winter, a small city junior high student, YU, tries to quit her school aerobic dancing team.
*** STEPHANIE (dir. Leonardo van Dijl, 15m) After winning her first international title, an 11-year-old gymnast experiences both new pressures and a new degree of self-awareness. The more recognition she gets, the more she realizes that the game only has begun.
*** THE SUMMER AND ALL THE REST (dir. Sven Bresser, 18m) When at the end of the summer the last ferries with tourists leave and most of young Marc-Antoine's friends have left for the mainland to study or to work, he and his friend Mickael remain behind on the deserted island. Mickael is full of plans to leave, but is Marc-Antoine able to escape his solidified routine?
*** SUN DOG (dir. Dorian Jespers, 20m) Fedor is a young locksmith in Murmansk, a frozen city in the obscurity of the Russian Arctic. Client after client, he roams through the alleys of concrete animated by a fantasy that isolates him from the city and its population. His dreams corrode his relation to reality and open the door to a phantasmagoric universe; a second sun is rising above the Russian Arctic.
Genre

Fiction, Comedy, Coming of Age, Drama, French Cinema, Sports, Teen Interest, UK Focus, Women's Interest, Science Fiction, Shorts Program, Subtitled, Award Winner, Female Filmmaker

Runtime

98 min