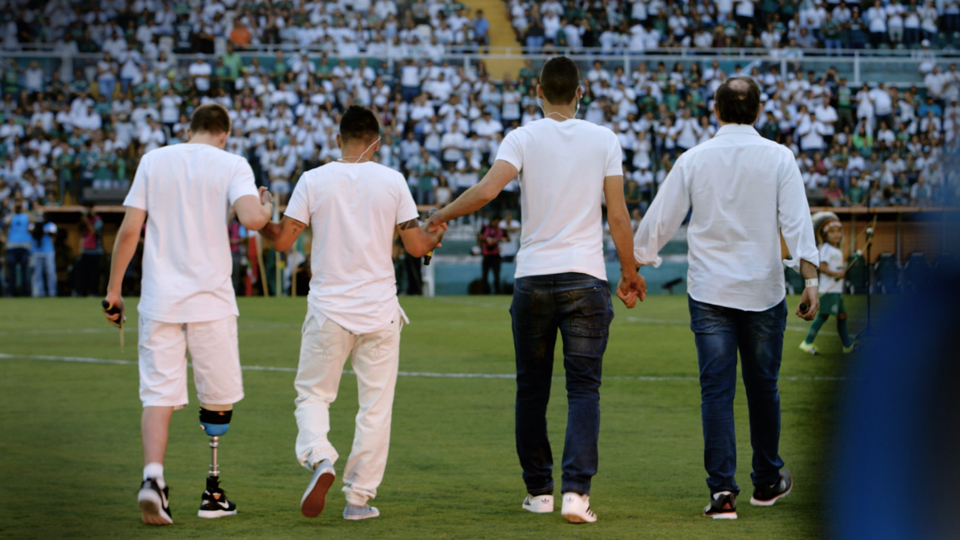 $14 Regular
$12 for Members (not a member?)
NOSSA CHAPE tracks the rebuilding of the Chapecoense football club in Brazil after an airplane carrying the team crashed on November 28, 2016, leaving all but three of the players dead. With exclusive access to the new team, families of the deceased, and the three surviving players as they fight to recover from severe injuries and return to the field, this documentary shows a team and a city divided about how to handle tragedy—should they focus on keeping the memory of the dead alive, or move on with their own lives?
In Portuguese with English subtitles.
Genre

Runtime

101 min

Section

Documentary Feature

Director

Jeff Zimbalist, Michael Zimbalist

Producer

Jeff Zimbalist, Michael Zimbalist

Country

Brazil/ USA