Virtual Cinema
Oscar® Nominated Shorts: Animation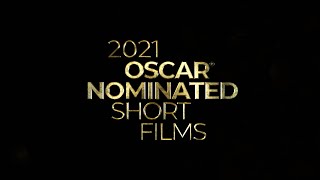 $14 Regular
$12 for Members (not a member?)
Virtual Screening Available In the USA
Available Friday, April 2 – Friday, April 30
BURROW – dirs. Madeline Sharafian (USA, 6 min) ~ A young rabbit embarks on a journey to dig the burrow of her dreams, despite not having a clue what she's doing. Rather than reveal to her neighbors her imperfections, she digs herself deeper and deeper into trouble.
GENIUS LOCI – dirs. Adrien Mérigeau (France, 16 min) ~ One night, Reine, a young loner, sees among the urban chaos a moving oneness that seems alive, like some sort of guide.
IF ANYTHING HAPPENS I LOVE YOU – dirs. Will McCormack and Michael Govier (USA, 13 min) ~ An elegy on grief, as parents struggle with the loss of their daughter after a school shooting.
OPERA – dir. Erick Oh (USA, 9 min) ~ "Those who cannot remember the past are condemned to repeat it" – George Santayana. A whimsical and surreal portrait of the human society and history, filled with beauty and absurdity.
YES-PEOPLE – dir. Gísli Darri Halldórsson (Iceland, 9 min) ~ One morning an eclectic mix of people face the everyday battle, such as work, school and dish-washing. As the day progresses, their relationships are tested and ultimately their capacity to cope.
****Additionally, the program will include these animated shorts, selected from the Academy Awards '21 shortlist:
THE SNAIL AND THE WHALE – dirs. Max Lang, Daniel Snaddon (UK/Germany, 26 min)~ A tiny snail goes on an amazing journey by hitching a ride on the tail of a huge humpback whale. Based on the picture book written by Julia Donaldson and illustrated by Axel Scheffler.
KAPAEMAHU – dirs. Dean Hamer, Joe Wilson, Hinaleimoana Wong-Kalu (USA, 8 min)~ Long ago, four extraordinary beings of dual male and female spirit brought the healing arts to Hawaii and imbued their powers in four giant boulders. The stones still stand on Waikiki Beach, but their true story has been hidden – until now.
TO GERARD – dir. Taylor Meacham (USA, 7 min) ~ A sprightly elderly man brightens the day of a little girl through magic.
Runtime

99 min

Release Year

2021