Virtual Cinema
Oscar® Nominated Shorts: Documentary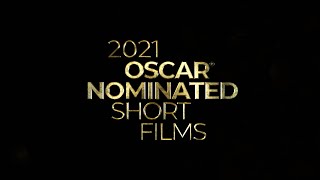 $14 Regular
$12 for Members (not a member?)
Virtual Screening Available In the USA
Available Friday, April 2 – Friday, April 30
COLETTE – dir. Anthony Giacchino (France/Germany/USA, 25 min)  ~ Ninety-year-old Colette Marin-Catherine is one of the last surviving members of the French Resistance. Seventy-five years after the war, facing her ghosts may take even more courage.
A CONCERTO IS A CONVERSATION – dirs. Ben Proudfoot and Kris Bowers (USA, 13 min)  ~ The story of virtuoso jazz pianist and film composer Kris Bowers as he tracks his family's lineage, through his 91-year-old grandfather from Jim Crow Florida to the Walt Disney Concert Hall. A New York Times Op-Doc.
DO NOT SPLIT – dir. Anders Hammer (USA/Norway, 35 min)  ~ In 2019 a proposed bill allowing the Chinese government to extradite criminal suspects to mainland China escalates protests throughout Hong Kong. Unfolding across a year, the documentary captures the determination and sacrifices of the protesters, the government's backlash, and the passage of the new Beijing-backed national security law.
HUNGER WARD – dir. Skye Fitzgerald (USA, 40 min)  ~ Filmed inside two of the most active therapeutic feeding centers in conflict-ridden Yemen, HUNGER WARD documents two women fighting to thwart the spread of starvation against the backdrop of a forgotten war. With unprecedented access within a sensitive conflict-zone, it reveals the bravery of deeply committed doctors working in the middle of the world's worst humanitarian crisis.
A LOVE SONG FOR LATASHA – dir. Sophia Nahli Allison (USA, 19 min) ~ The injustice surrounding the shooting death of 15-year-old Latasha Harlins at a South Central Los Angeles store became a flashpoint for the city's 1992 civil uprising. Nearly three decades later, the documentary removes Latasha from the context of her death and rebuilds an archive of a promising life lost. Oral history and memories from Latasha's best friend and cousin converge in a dreamlike portrait that shows the impact one brief but brilliant life can have.
Runtime

136 min

Release Year

2021