Virtual Cinema
Oscar® Nominated Shorts: Live Action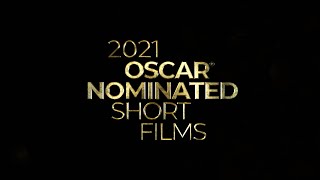 $14 Regular
$12 for Members (not a member?)
Virtual Screening Available In the USA
Available Friday, April 2 – Friday, April 30
FEELING THROUGH – dir. Doug Roland (USA, 19 min) ~ Tereek, a teen wandering the streets of New York, is desperate for a place to crash when he encounters Artie, a DeafBlind man in need of assistance getting to a bus stop. Out of an awkward meeting between strangers emerges an intimate bond, and a journey that forever changes Tereek.
THE LETTER ROOM – dir. Elvira Lind (USA, 33 min) ~ When an empathetic corrections officer gets transferred to the prison's letter room, he soon finds escape in the deeply personal letters written to an inmate on death row. Starring Oscar Isaac and Alia Shawkat.
THE PRESENT – dir. Farah Nabulsi (Palestine, 25 min) ~ On his wedding anniversary, Yusef and his young daughter set out in the West Bank to buy his wife a gift. Between soldiers, segregated roads and checkpoints, how easy would it be to go shopping?
TWO DISTANT STRANGERS – dirs. Travon Free and Martin Desmond Roe (USA, 29 min) ~ Comic book artist Carter James' repeated attempts to get home to his dog are thwarted by a recurring deadly encounter that forces him to re-live the same awful day over and over again.
WHITE EYE – dir. Tomer Shushan (Israel, 20 min) ~ A man finds his stolen bicycle, which now belongs to a stranger. While attempting to retrieve it, he struggles to remain human.
Runtime

130 min

Release Year

2021