Shorts Program
Shorts: Out Shorts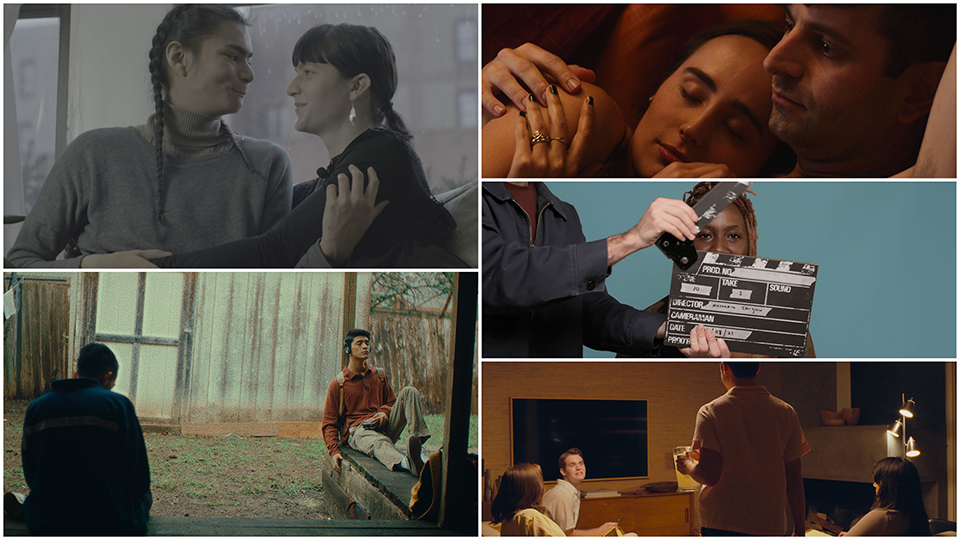 $17 Regular
$15 for Members (not a member?)
THE ACT OF COMING OUT (dir. Alexandra Stergiou, USA, 11 min)
A group of queer and trans actors in Los Angeles audition for the role of coming out.
HIJO (dir. Oscar Perez-Chairez, USA, 33 min)
A teenage Mexican immigrant struggles with his identity as he slowly assimilates into American culture despite his mother's growing disapproval of his change.
A PLACE ON THE EDGE OF BREATH (dir. Veronica Rutledge, USA, 29 min)
A lyrical portrait of the evolving relationship between young trans soulmates Ada Avery and Lio Francis over the course of one transformative year.
TELL ME SOMETHING I DON'T KNOW (dir. Neal Suresh Mulani, USA, 15 min)
On his 25th birthday, Cary brings his friends to the desert and requests one gift: for them to list everything they hate about him. A reckoning ensues.
VALENTINE (dir. Beck Kitsis, Chris McNabb, USA, 10 min)
With gender and identity in flux, Corey and Mia struggle to redefine their relationship.
Q&A with director Veronica Rutledge, subjects Ava Fiadh and Lio Francis (A PLACE ON THE EDGE OF BREATH, director Neal Suresh Mulani (TELL ME SOMETHING I DON'T KNOW) to follow.
Genre

Runtime

98 Min

Accessibility

Array