Virtual Cinema
Preparations to Be Together for an Unknown Period of Time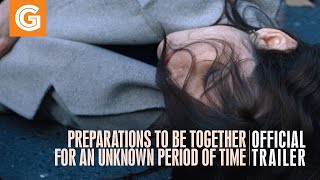 $10 Regular
$8 for Members (not a member?)
Virtual Screening Available In the USA
Available Friday, February 26 – Wednesday, March 31
NEW YORK TIMES CRITIC'S PICK!
Hungary's Official Submission to the Academy Awards
Márta, a 40-year-old neurosurgeon, falls in love. After 20 years in the United States, she leaves her shining American career behind and returns to Budapest to start a new life with the man she fell madly in love with, a fellow doctor she met at a conference in New Jersey. When the love of her life does not appear at their agreed rendezvous place and is nowhere to be seen, she tries to tracks him down only to have the bewildered man claim the two have never met.
In Hungarian with English subtitles.
Genre

Runtime

95 min

Release Year

2020

Director

Lili Horvát

Producer

Dóra Csernátony, Lili Horvát, Péter Miskolczi

Cast

Natasa Stork, Viktor Bodó, Benett Vilmányi, Zsolt Nagy, Péter Tóth

Country

Hungary