Panel + Conversation
Pure
Nonfiction Live!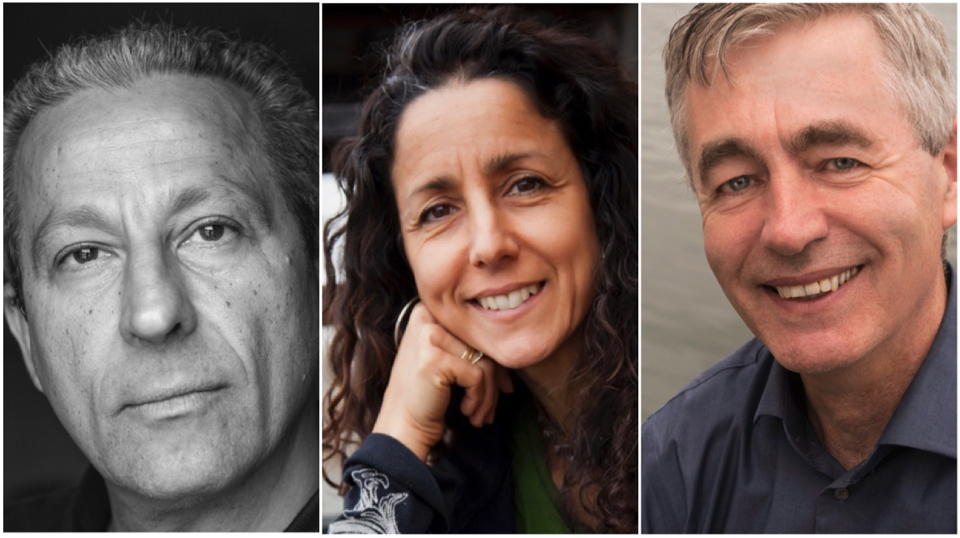 Free Panel!
Join Montclair's own Thom Powers, one of the founding directors of the Montclair Film Festival and a leading voice in the American documentary film community, for these live recording sessions of his podcast Pure Nonfiction. Thom will be joined by one of the leading lights in the world of nonfiction filmmaking for a wide-ranging discussion of their career, craft, and the stories they tell. Available on all of your favorite podcasting services, Pure Nonfiction remains an engaging look at the best in documentary film, recorded live at the Montclair Film Festival
Co-Presented by Audible
THE UNSPOKEN CONSEQUENCES OF PHOTOJOURNALISM
Live Pure Nonfiction Podcast with Ed Kashi and Julie Winokur
Saturday, April 29, 1:00 PM @ Cinema505
Montclair-based documentary photographer Ed Kashi and filmmaker Julie Winokur (Talking Eyes Media) are married with two children, but their work frequently puts them on the road. Last year, Kashi wrote an essay called "The Unspoken Consequences of a Photojournalist's Life," published in Time, that candidly explores the personal pressures of constant travel. In this conversation, Pure Nonfiction podcast host Thom Powers interviews Kashi and Winokur about balancing work and family.
FROM HOOP DREAMS TO CHINATOWN
Live Pure Nonfiction Podcast with Steve James
Sunday, May 7, 12:15 PM @ Cinema505
Chicago-based filmmaker Steve James has an extraordinary documentary career that includes "Hoop Dreams" about high school basketball players; "The Interrupters" about former gang members dedicated to ending street violence; "Life Itself" about film critic Roger Ebert"; and his latest film playing at MFF, "Abacus: Small Enough to Jail" about the family behind a Chinatown bank defending themselves against prosecution. Pure Nonfiction podcast host interviews James about his career.