Virtual Cinema
Robert Kennedy Remembered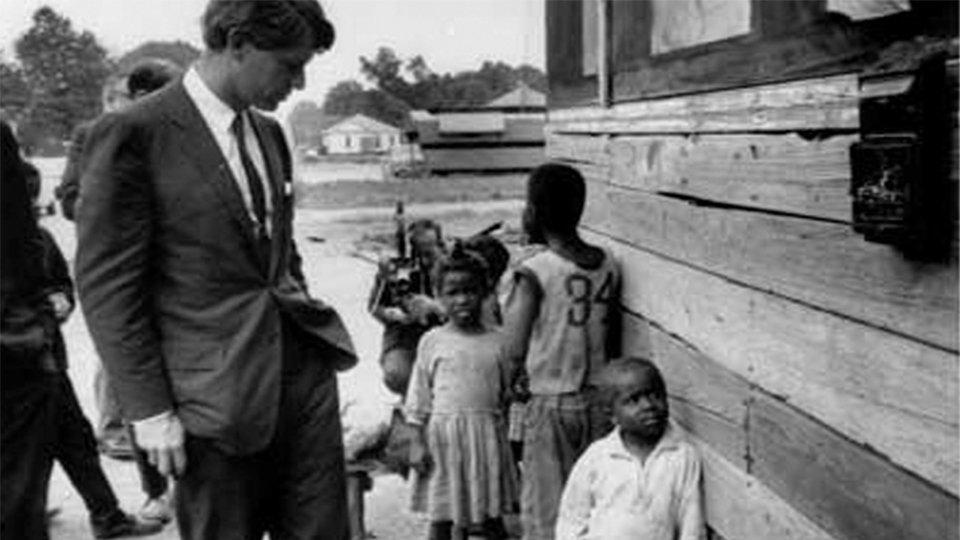 $12 Regular
$10 for Members (not a member?)
Virtual Screenings Available In the USA Only
Available Friday, October 16 – Sunday, October 25
ROBERT KENNEDY REMEMBERED is a poignant eulogy and compelling reflection on the spirit, quality, and commitment RFK brought to his life and work. Shown on all television networks and during the 1968 Chicago Democratic National Convention simultaneously, this moving film tribute to a man who had hoped to win the presidency created a historic moment when it brought the proceedings to a standstill and the crowd, in tears, to its feet.
It went on to win an Academy Award ®
Produced and directed by Charles Guggenheim / Guggenheim Productions, Inc. ®
Restored by the Academy Film Archive and The Film Foundation, with funding provided by the Hobson/Lucas Family Foundation.
This film incorporates excerpts from Robert Drew's candid film Crisis: Behind A Presidential Commitment,1963.
Runtime

30 min

Section

Shorts Before Features

Release Year

1968

Director

Charles Guggenheim

Producer

Charles Guggenheim

Subject

Robert Kennedy

Country

USA