Shorts Program
Shorts: MSU New Visions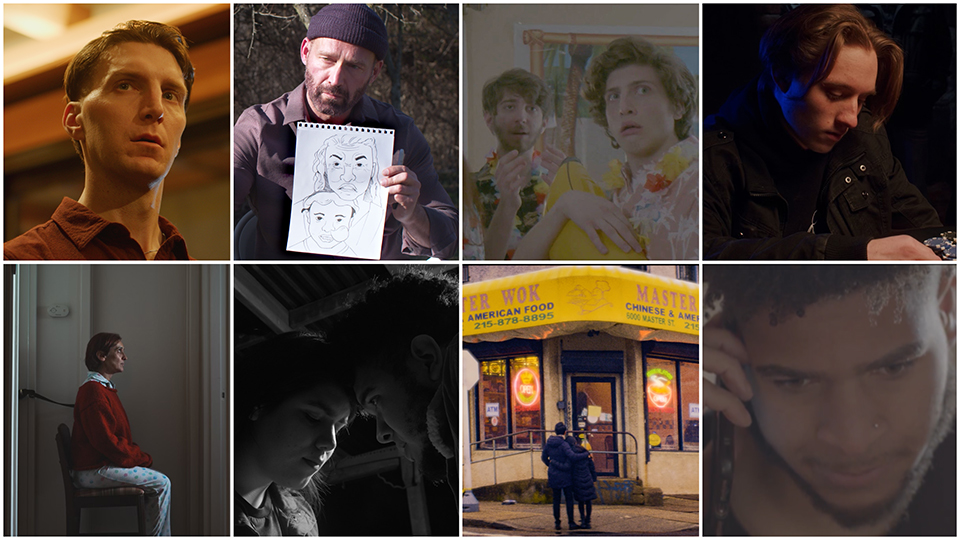 $17 Regular
$15 for Members (not a member?)
Montclair State University College of the Arts, School of Communication and Media, Filmmaking BFA Program presents New Visions 2022.  A showcase of visually compelling, emotionally powerful short films created by MSU's top student filmmakers.
CARICATURE CARL
Director: Ross Stern
Producer: Collin Wehr
Cast: David Hamed, Jayandra Chiluwal
USA, 13 min
A caricature artist's world is upended when an abstract artist starts working in his park.
CLONE
Director: Ryan M. Kennedy
USA, 20 min
In the future, every U.S. citizen has the right to own one clone of themself. Clones have no rights and can only become citizens if emancipated by their original human. After 30 years together, Alex suddenly elects to emancipate his clone Richie, but his closest friends begin to question his true intentions.
EAT IT UP
Director: Samantha Givone
Producer: Samantha Givone
Cast: Carrie Keating, Isabelle Garbani
USA, 13 min
EAT IT UP is a psychological thriller about what happens when a mother, who believes that fairies are taking care of her, is confronted by her daughter over what is real and what is fantasy.
GOING HOME
Director: Tyler Markham
Producers: Tyler Markham, Ryan Kennedy, Peter Martin
Cast: Jake Chuako, Russ Russo, Forrest Renaissance
USA, 17 min
A boy meets his biological father for the first time and is thrown into a situation where he learns who his dad really is.
GROOVY RUDY MEETS HIS MATCH
Director: Zachary Abbruscato
USA, 8 min
Rudy is known as the coolest girl around, but when Rad Brad appears to challenge that, they will have to dance to determine their fate!
HERCULES
Director: Alec Palumbo
Cast: Elijah Davis, Isaiah Smalls, Shelly Johnson, Richard Haddad
USA, 13 min
A high school wrestler puts his body and family on the line when taking steroids to outshine his younger brother.
EL PORTON
Director: Jose Saborio
Producers: Tom Coraggio, Ethan Reis
Cast: Cassandra Ek Marrufo, Adrian Espinal-Martinez, Michael Sliwka, Sylvia Quesada, Mauricio Saborio
USA/Costa Rica, 13 min
A Costa Rican woman flees her home to stay in New Jersey for her boyfriend, on the condition of taking care of a widower's kids.
A TASTE OF CHINA
Director: Adam Chhour
Producers: Talia Steinmetz, Allie Lee, Adam Chhour
Cast: Justin Yu, Bing Zhu, Kevin D. Wang, Jaydan Liu, Miss Belle
USA, 14 min
A slice-of-life of a Chinese immigrant who leaves for America with hopes and dreams of a better life for his family.
Runtime

111 Min

Accessibility

Array