Film
Shorts: Shorts for All Ages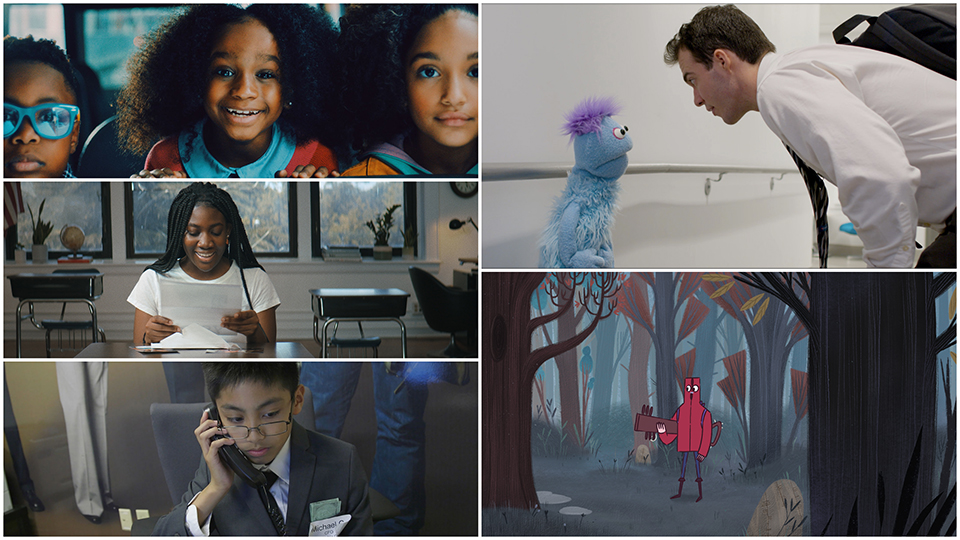 $10 Regular
$8 for Members (not a member?)
THIS PROGRAM WILL BE AVAILABLE FOR VIRTUAL SCREENINGS ONLY
CUPIDS (dir. Zoey Martinson, USA, 10 min)
Three kids set out to find their beloved bus driver a date before summer begins.
DEAR FUTURE ME (dir. Sarah Klein + Tom Mason, USA, 13 min)
Maplewood Middle School students participate in a rite of passage.
THE FIELD TRIP (dir. Meghan O'Hara, Mike Attie + Rodrigo Ojeda-Beck, USA, 13 min)
A group of fifth graders learn what it takes to get ahead in the modern American workplace.
IMAGINATION STATION (dir. Jerry Harney, USA, 12 min)
Tim, a budding professional, is visited by his favorite children's television character in an effort to teach him one final lesson.
SOUNDS BETWEEN THE CROWNS (dir. Filip Diviak, Czech Republic, 15 min)
A homeless musician was kicked out of the city after the queen saw his face. Although the guards destroyed his instrument, he didn't lose the motivation to fix it.
Virtual Screening Available in the USA
Available Friday, October 22 – Sunday, October 31
This program is co-presented by