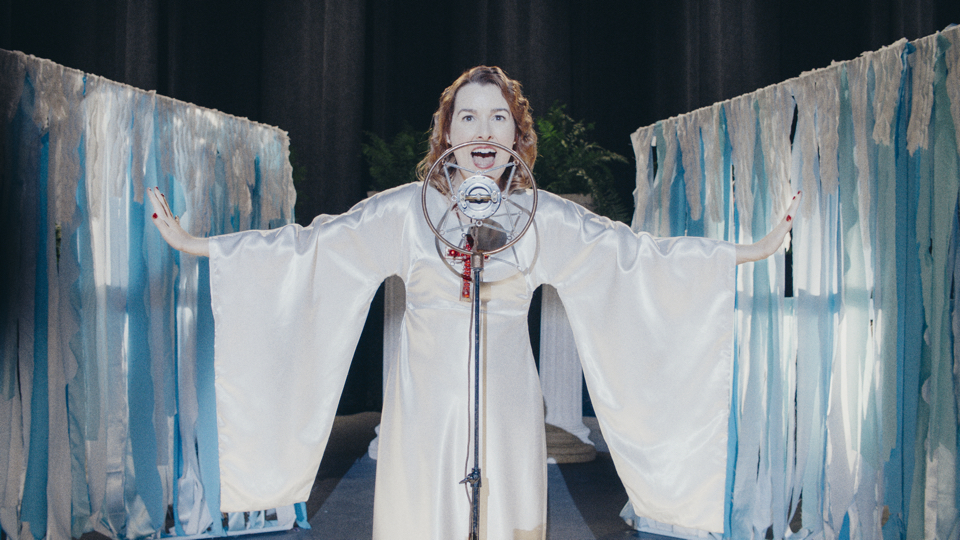 $15 Regular

$13 For Members (not a member?)
In 1926, Sister Aimee Semple McPherson (Anna Margaret Hollyman) was America's most famous televangelist, filling concert halls with her unique blend of musical entertainment and faith healings, which were broadcast to radio stations nationwide. But after falling in love with a dreamer, Sister Aimee decides to leave her hustle behind and head on an adventure to the Mexican border, abandoning the faithful and her incandescent star power. A re-imagining of the real-life Sister Aimee's lost adventures on the road, Samantha Buck and Marie Schlingmann's SISTER AIMEE is a delightful road comedy set in a bygone era.
Q&A with co-directors Samantha Buck and Marie Schlingmann and actor Andrea Suarez Paz to follow. 
Genre

Fiction, Comedy, Drama, Faith, LGBTQ, New Jersey Interest, Romance, Women's Interest, Feature Film

Runtime

87 min

Section

Fiction Feature

Release Year

2019

Director

Samantha Buck, Marie Schlingmann

Producer

Bettina Barrow, David Hartstein, Katherine Harper

Cast

Anna Margaret Hollyman, Michael Mosley, Andrea Suarez Paz, Julie White

Country

USA