Virtual Cinema
Sunless Shadows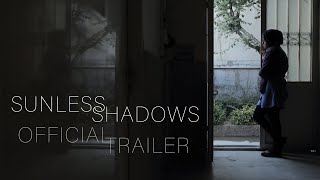 $10 Regular
$8 for Members (not a member?)
Virtual Screening Available In the USA
Available Friday, April 2 – Thursday, April 8
NEW YORK TIMES CRITIC'S PICK!
Mehrdad Oskouei's follow-up to the critically acclaimed STARLESS DREAMS (2016), SUNLESS SHADOWS takes another look at the lives of teenage girls in an Iranian juvenile detention center. But this time the focus is narrowed: each of the film's principal subjects is serving time for the murder of a male family member. One by one, Oskouei invites them to go into a room alone, push the red button on the camera and address their accomplices or their victims. With this new confessional approach combined with the ever-deepening relationships he has with his subjects, Oskouei presents a picture of the disenfranchised in an aggressively male-dominated society and of the prison that is their shelter from it.
In Persian with English subtitles.
Runtime

74 min

Release Year

2019

Director

Mehrdad Oskouei

Producer

Mehrdad Oskouei

Country

Iran, Norway