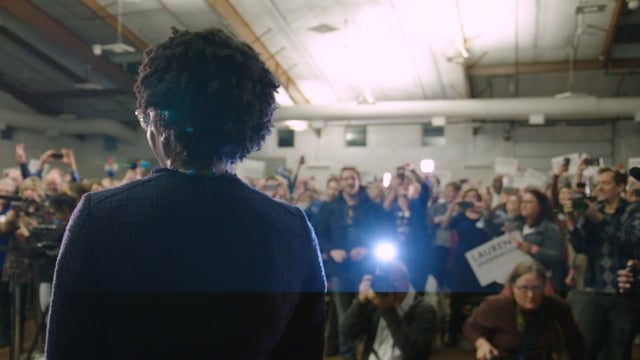 $12 Regular
$10 for Members (not a member?)
Virtual Screenings Available In the USA Only
Available Friday, October 16 – Sunday, October 25
Hannah Rosenzweig and Wendy Sachs's SURGE is a documentary about the record number of first-time female candidates who ran, won and upended politics in the historic 2018 midterm elections. Following three candidates in Texas, Indiana and Illinois who each were looking to flip their red district to blue (including Lauren Underwood, the youngest black woman to ever be elected to Congress), SURGE explores the dynamic campaigns of this new generation of politician, driven to service and representation as a way of counteracting the historical underrepresentation of women in the American political landscape, while inspiring hope for enduring change.
Closed captions are available for this film.  For a full list of captioned programs, please click here.
Pre-Recorded Q&A with directors Hannah Rosenzweig and Wendy Sachs and editor Laura Tomaselli to follow.