News
SWIM TEAM: Rise of the
Jersey Hammerheads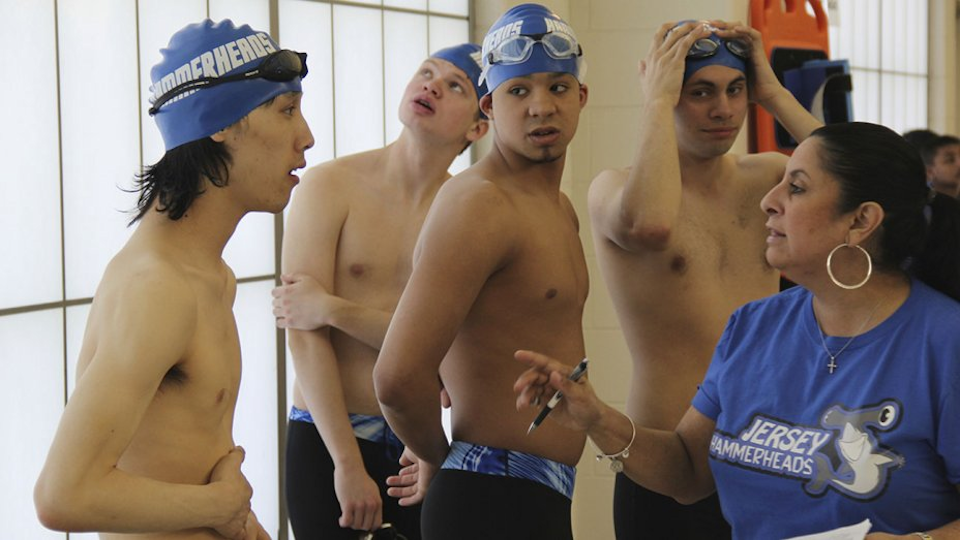 What would you do if your community gave up on your child? In New Jersey, the parents of one autistic boy take matters into their own hands, forming a competitive swim team by recruiting a diverse group of autistic teens from around the state to train and compete as a team and challenging them every step of the way with high expectations and zero pity.
Lara Stolman's SWIM TEAM chronicles the extraordinary rise of the Jersey Hammerheads, showcasing their incredible accomplishments and their powerful quest for inclusion, independence, and a life fueled by the irreplaceable feeling of winning.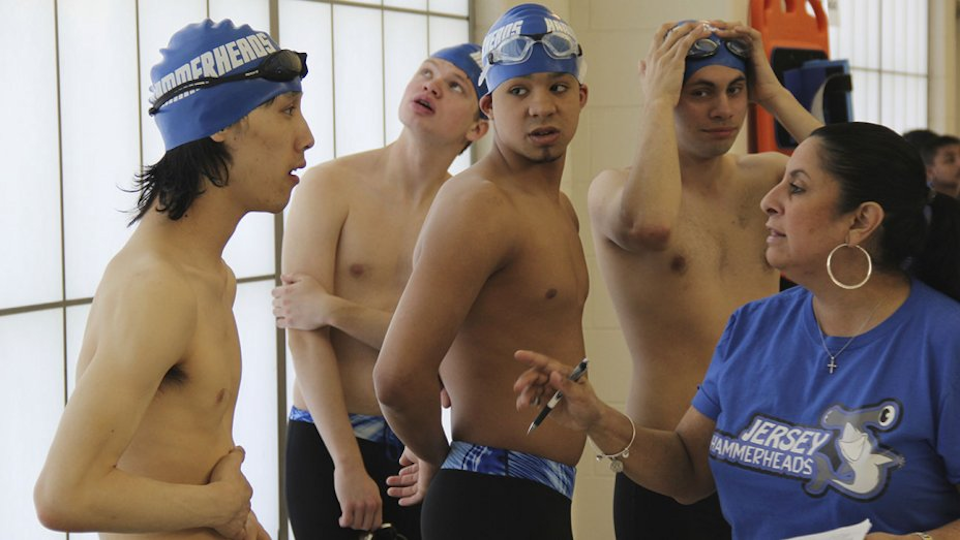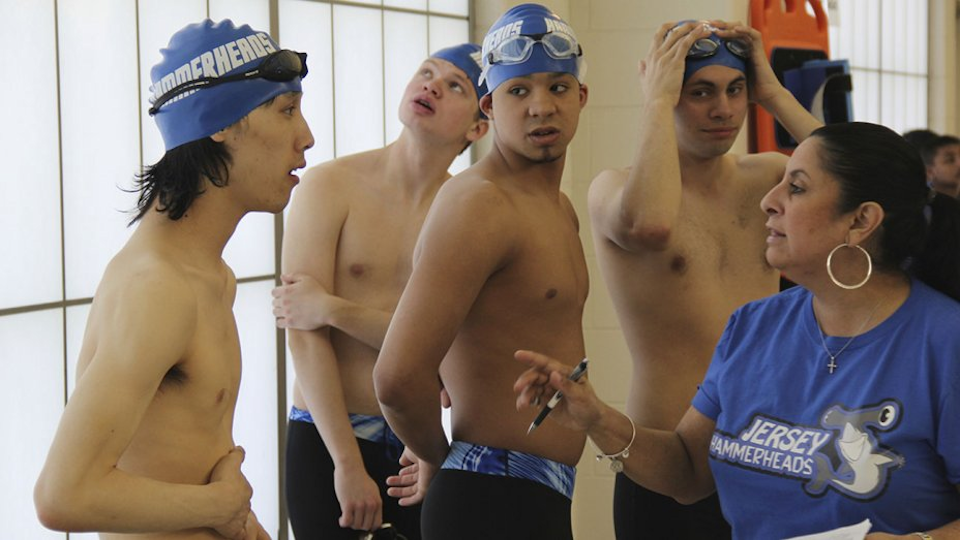 Director Lara Stolman talked to MFF17 about her inspirational and compelling documentary film.
SWIM TEAM has been called everything from inspiring to instructive. What words would you use to describe your film?
Lara: The words I tend to use when I tell people about SWIM TEAM are: Moving, Intimate Funny, Surprising and Rousing.
What inspired you to want to tell this particular story?
Lara: I was inspired by the families who came together to form the Swim Team. Most of them had been denied the opportunity for their children and their families to participate on a community sports team and they were all so focused and dedicated and determined to make this team a success. I was also struck by how these kids had been judged and written off in other aspects of their lives and yet on the swim team the expectations were set so high. What transpired is really an example of the self-fulfilling prophecy of high expectations.
What were the greatest challenges you faced in making this film and what did you find the most rewarding part of the experience?
Lara: What was most challenging was figuring out which of the kids on the team to focus on. There were 17 kids altogether and I loved every single one of them. And what was most rewarding was being around the Swim Team families. Their energy and positivity were infectious.
How did you decide which swimmers to focus on?
Lara: I ultimately decided to focus on a group of kids that competed together on a relay team within the larger team. These boys are going through the "transition" years, when school district support wanes and yet they are expected to create pathways to adulthood and independence and need more support, not less. There just aren't enough options for these boys and others like them who have so much to contribute and yet don't have sufficient onramps to be included in higher education, jobs and housing. I think it's important to stimulate conversation on how we can do better, particularly during and after the "transition" time for our loved ones, friends and neighbors on the autism spectrum.
For those who have yet to see SWIM TEAM, tell us a little about how you came to know Maria and Mike McQuay and their role in inspiring your documentary.
Lara: I was looking for swim lessons for my own children when I met Mike and Maria and their son Mikey at the Raritan Bay Area YMCA. Mikey's swimming was super impressive and yet it was clear he struggled a lot outside the water. They were training him and told me of their plans to start their own team of kids on the autism spectrum. As a mom, they really inspired me, and I thought their positivity and the fact they were taking the initiative to create opportunities for their child would be inspiring to many more. By the end of our meeting, I knew I was making a film.
As a well-respected documentarian, what advice would you give to aspiring filmmakers?
Lara: It's really important to learn the craft and practice. I was fortunate to have mentors and work in television news where I was making mini documentaries on a regular basis. That was an excellent training ground.
My advice is don't take "no" for an answer. That's what Mike and Maria teach and that's what this film is all about. It applies to any goal that is challenging in life, but in documentary filmmaking, there is plenty of "no." If I listened to all the "no's," I wouldn't be here.
What do you hope MFF audiences will take away from your film?
Lara: I hope viewers will leave SWIM TEAM with less inclination to judge folks who are different than they are and more willingness to be open to the friendship and contributions of folks on the autism spectrum.
What are you most looking forward to at MFF17?
Lara: I am really looking forward to sharing SWIM TEAM with New Jersey people at MFF17. This is a New Jersey film. Every frame was shot in New Jersey and the story is specific to our state, and yet has national relevance. Since we've screened as far as Helsinki, Finland, I think I can say the story has global relevance. But our roots are in New Jersey.
---
For more information on SWIM TEAM, visit the film's website, Facebook and Twitter.
Director Lara Stolman will be a guest at the following screenings.
Showing: Saturday, April 29 at 4:30pm and Sunday, April 30 at 12:15pm, and a special sensory-friendly screening on Friday, May 5 at 4:30pm at the Bellevue Cinemas.
Interview by MFF Blogger Christine Rohloff-Gossinger