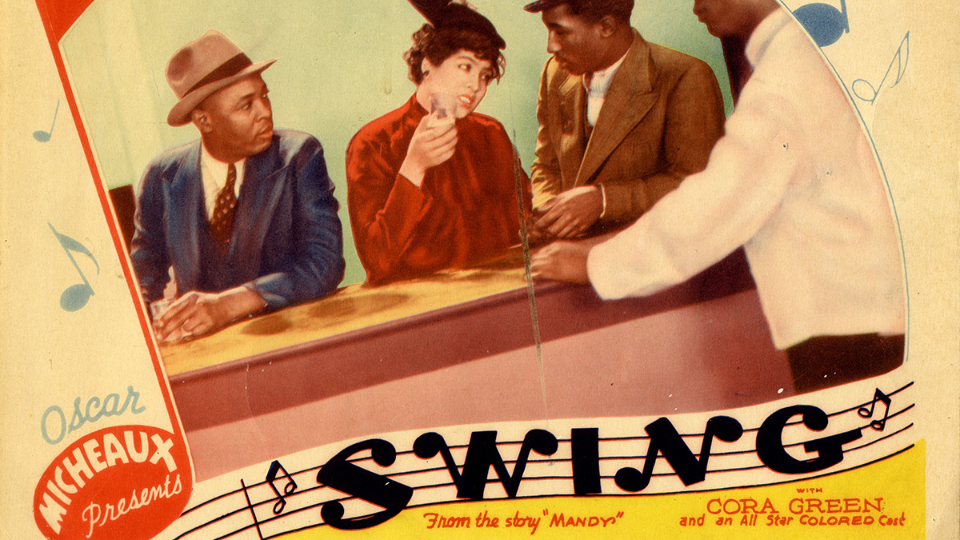 Tickets Available at the Montclair Public Library site. Click HERE for Tickets!
Eloise (Hazel Diaz) is a young black woman who is having an affair with the husband of Mandy (Cora Green), who works for a rich white Southern family. Following a fight with Mandy at a club, Eloise moves far away to Manhattan's Harlem neighborhood and tries to start a new life as a singer. Soon, a number of fellow Southerners, including her husband, Lem (Alec Lovejoy), join Eloise in the city, and Mandy also arrives to begin anew, hoping to follow in Eloise's footsteps and become a performer.
Arts educator Onnie Strother Jr. and Historian Betty Holloway will talk about Micheaux and how he depicted art and culture in the African American community as compared to other Hollywood productions and caricatures of the time.
Presented In Partnership with The Montclair Public Library
Runtime

69 min

Release Year

1938