Film
Ted Williams: "The Greatest Hitter Who Ever Lived"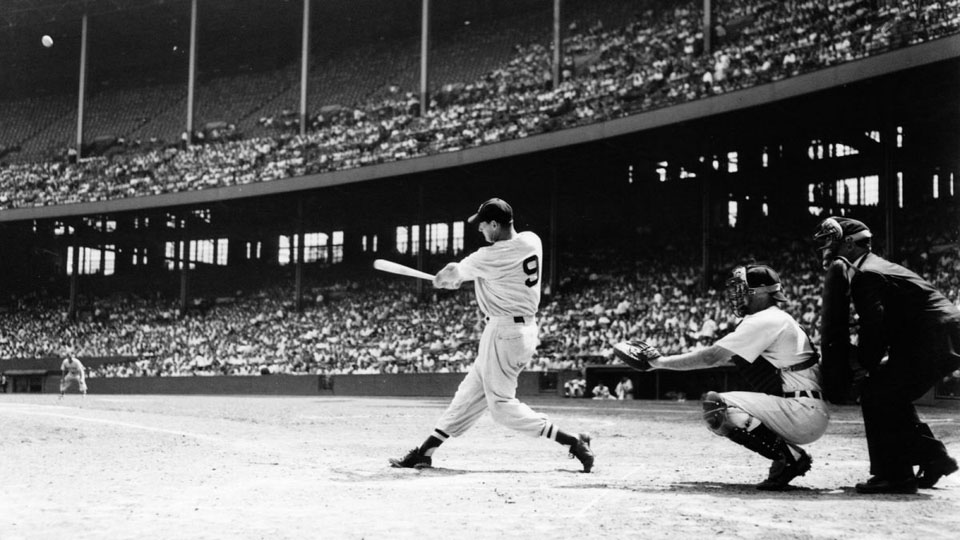 Tickets are free of charge but required for entry
Ted Williams was so good at baseball, he had more than one nickname— "The Kid," "The Splendid Splinter," and "Teddy Ballgame," just to name a few. During a remarkable 19-year career as a left fielder for the Boston Red Sox (for which he was named an All-Star 19 times), Williams cemented his reputation as one of the greatest players in the history of the game. But his life was bigger than baseball, and Nick Davis's film TED WILLIAMS tells the full story of Williams's life in this delightful, complex portrait of an American hero.  Executive Produced by Michael Kantor, David Ortiz, Albert Tapper, Nicholas Trotta.
Q&A with director Nick Davis, executive producer Al Tapper, editor Josh Freed, associate producer Meredith Coleman, and executive producer Michael Kantor (American Masters) to follow.
Tickets to this screening include a complimentary ticket to a post-screening reception at the Yogi Berra Museum.
Genre

Runtime

60 min

Section

Documentary Feature

Release Year

2018

Director

Nick Davis

Subject

Ted Williams

Country

USA