News
The
Captivating THROUGH THE
REPELLENT FENCE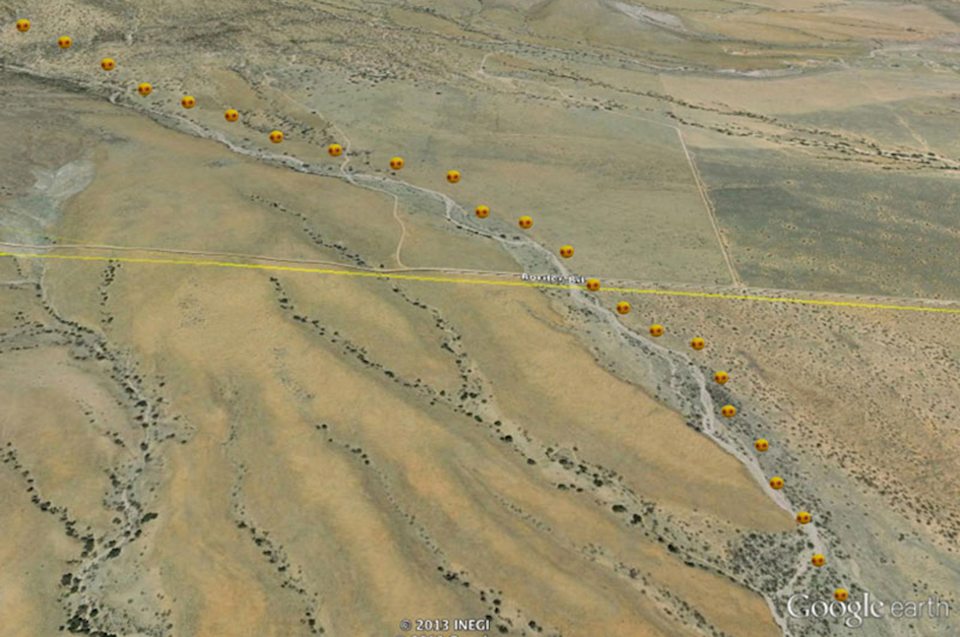 THROUGH THE REPELLENT FENCE: A LAND ART FILM follows art collective Postcommodity as they strive to construct Repellent Fence, a two-mile long outdoor artwork that installs a series of 28 huge, inflatable spheres that stretch across the U.S.-Mexico border. The film is an adventure in the artistic process and a road trip of discovery, exploring how land art can generate community interaction and perceptual shifts in how we interpret, engage, and draw inspiration from our natural world.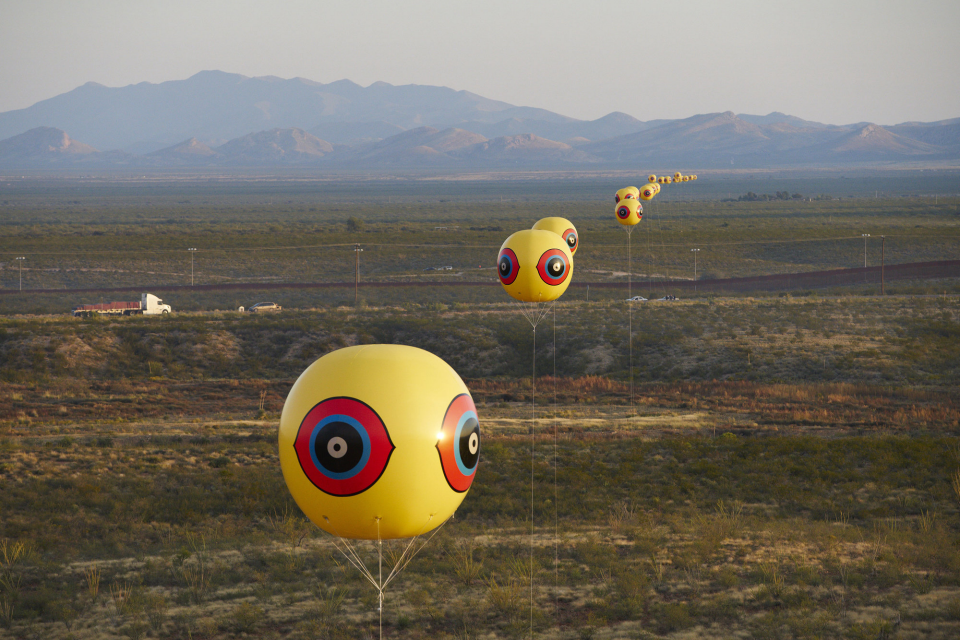 Montclair Film Festival was pleased to have an opportunity to talk to Director Sam Wainwright Douglas about his captivating film.
How do you describe THROUGH THE REPELLENT FENCE: A LAND ART FILM in your own words? What made you want to tell this particular story?
Sam: THROUGH THE REPELLENT FENCE is a process-driven film revealing the astounding effort it took art collective Postcommodity to install a two-mile long art installation that crossed the US-Mexico border a mile in each direction. The film tells an uplifting and enriching story about life on our southern border and interwoven with this story are other scenes that provide a road trip of discovery, revealing other art sites that provide context for Postcommodity's project and the complexity of our relationship to place.
The installation covered two miles, in the desert, on the US/Mexican border, did that present any particular challenges as far as shooting the film are concerned?
Sam: We had two camera crews shooting, one embedded on each side of the border, and we had aerial photography. Going back and forth across the border was surprisingly easy, although our van was searched twice. But driving around in a large unmarked white van full of camera equipment and huge Pelican cases tends to get a few eyeballs at any border. Thankfully, most of the transborder logistics had been worked out by the artists prior to installing their project, and we were able to jump on board and take advantage of that and be party to the same permits, permissions, etc.
The greatest challenge was simply shooting in the vast, dry deserts of the American southwest. Hydration is critical, and you have to be cautious about rattlesnakes and traversing harsh, thorny terrain.
Given the current political climate, did you find the meaning of this film, and the project itself, change from when you started filming?
Sam: The meaning of the film never changed, but it grew in relevancy to greater numbers of people due to the election of a xenophobic bigot as our 45th president.
As a seasoned documentarian, do you have one piece of advice for aspiring filmmakers?
Sam: Be patient and learn to love the process. Some documentaries come together fast depending on the story and available resources, but many span several years and get completed in fits and spurts. And get used to asking people for money or finding someone who wants to do it for you!
What do you hope MFF audiences will take away from your film?
Sam: I hope the film demystifies life down there and celebrates the richness of border communities. Life on the southern border is complex, there are great challenges and great rewards to living there. Our government and lazy sectors of the media paint a far too simplistic and grim portrait of life there. More nuance and understanding of the area will lead to better outcomes.
And there is an amnesia about the fact that most of the people going back and forth across the border are Indigenous people. That complexity deserves a seat at the table when we talk about immigration and security. This film shows how art can bring people together to transcend politics and form relationships. We need more of that.
What are you most looking forward to at MFF17?
Sam: I live in Austin, Texas where we have a robust film culture built around the Austin Film Society. I look forward to seeing how the Montclair Film Festival fosters that same passion in its community. Make, watch, love film!
---
For more information on through THROUGH THE REPELLENT FENCE: A LAND ART FILM, visit the film's website.
Director Sam Wainwright Douglas will be a guest at the following screenings of THROUGH THE REPELLENT FENCE: A LAND ART FILM: May 6, 11:30am & May 7, 12:30pm, both at the Clairidge Cinemas. BUY TICKETS
Interview by MFF Blogger Michael Pilla