Film
The Diary Of Anne Frank (1959)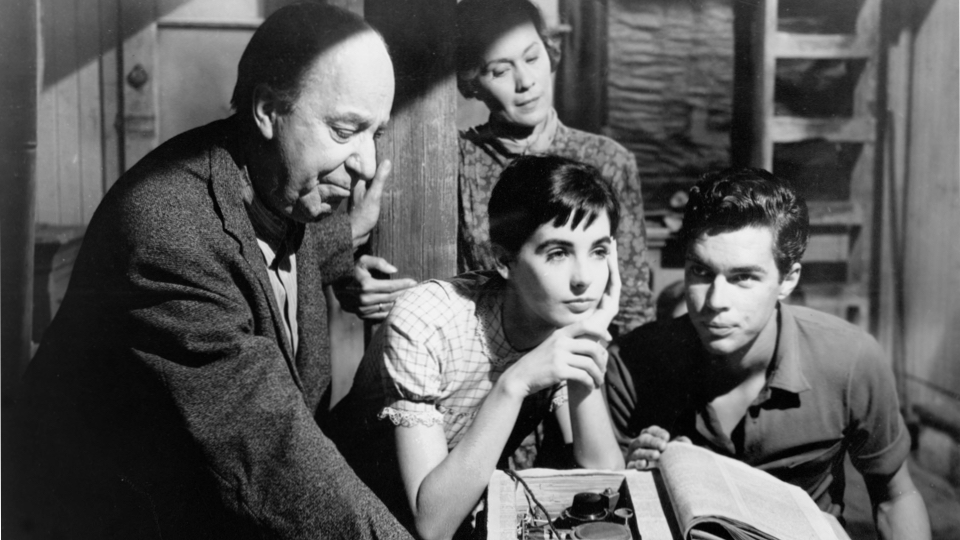 $15 Regular
$13 For Members (not a member?)
Based on the haunting, classic memoir and adapted from the award winning stage play, George Stevens' THE DIARY OF ANNE FRANK remains an essential document of Hollywood's confrontation with the Holocaust. Stevens, who served as a filmmaker in the US Armed Forces and Secret Services during World War II, was personally on hand to film the liberation of the Dachau concentration camp. Transformed by the experience, his adaptation of THE DIARY OF ANNE FRANK was a passion project that continues to move audiences decades after its 1959 premiere.
This new restoration of the film could not come at a more important moment: as we lose survivors of the Holocaust to time, Anne Frank's story remains both an essential document of the wartime experience of the European Jewish community and an accessible and urgently necessary point of entry for younger generations to begin to grapple with the horrors of the Holocaust itself.
---
The Montclair Film Festival, in partnership with The Film Foundation, is proud to present the World Premiere of the restoration of THE DIARY OF ANNE FRANK, which has been carefully restored by Twentieth Century Fox and The Film Foundation.
Genre

Fiction, Biography, Coming of Age, Drama, Historical Interest, Jewish Interest, Teen Interest, War & Conflict, Women's Interest, Classics, Feature Film

Runtime

180 min

Section

Fiction Feature

Release Year

1959

Director

George Stevens

Producer

George Stevens

Cast

Millie Perkins, Shelley Winters, Richard Beymer, Joseph Schildkraut

Country

USA