Virtual Cinema
The Game Changers: Oscar Winning Shorts that Shaped Hollywood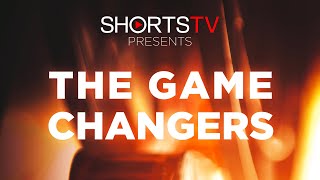 $13 Regular
$11 for Members (not a member?)
Virtual Screening Available In the USA
Available Friday, July 2 – Thursday, August 26
These are the Game Changers. In the last 15 years, four short movies breathed new life into Hollywood storytelling expectations. With introductions from Academy of Motion Picture Arts and Sciences member, Carter Pilcher (ShortsTV), take a glimpse behind the curtain at how these amazing shorts changed filmmaking forever.
BEAR STORY (dir. Gabriel Osorio, Best Animation Short, 2015) An old, melancholy bear tells his life story through a mechanical diorama.
CURFEW (dir. Shawn Christensen, Best Live Action Short, 2013) Having reached the lowest point in his life, a self-destructive man on the brink of demise receives an unexpected call from his estranged sister.
GOD OF LOVE (dir. Luke Matheny, Best Live Action Short, 2011) A lounge-singing darts champion finds his prayers are answered – literally – when receives a box of love-inducing darts.
SIX SHOOTER (dir. Martin McDonagh, Best Live Action Short, 2006) A black and bloody Irish comedy about a sad train journey where an older man, whose wife has died that morning, encounters a strange and possibly psychotic young oddball….
Runtime

80 min

Director

Various

Producer

Various

Country

Various