Virtual Cinema
The Green Years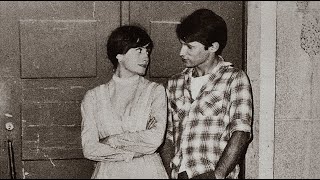 $12 Regular
$10 for Members (not a member?)
Virtual Screening Available In the USA
Available Friday, June 11 – Thursday, August 12
NEW DIGITAL RESTORATION!
Never before released in the US, Paulo Rocha's debut feature THE GREEN YEARS, gloriously shot in black-and-white, is an extraordinary and haunting coming-of-age tale. Nineteen-year-old Julio (Rui Gomes) heads to Lisbon from the provinces and gets a job as a shoemaker for his uncle Raul (Ruy Furtado). But when he meets Ilda (Isabel Ruth), a confident young housemaid who becomes a regular shop visitor, the two begin a tentative romance until the realities of the outside world come crashing through.
Winner of Best First Film at the 1964 Locarno Film Festival. New digital restoration by Pedro Costa. In Portuguese and English with English subtitles.