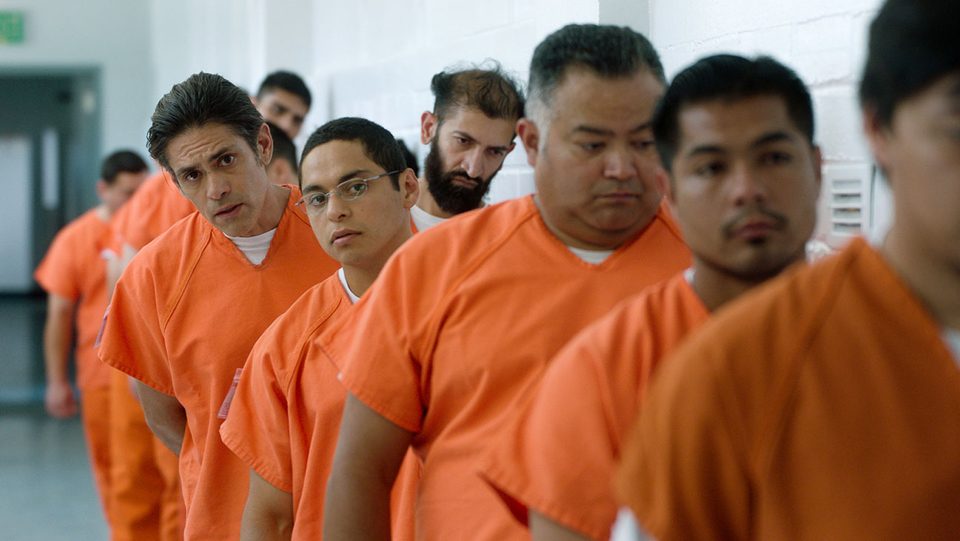 $15 Regular

$13 For Members (not a member?)
An unmissable and gut-wrenching hybrid film, Cristina Ibarra and Alex Rivera's THE INFILTRATORS skillfully combines documentary form with scripted segments to chronicle the deeply dysfunctional US immigration detention system. Claudio Rojas is detained by ICE outside his Florida home and sent to the Broward Transitional Center, a detention facility that functions as a holding space for imminent deportations. Worried they'll never see Claudio again, his family contacts the National Immigrant Youth Alliance (NIYA), a group of activist Dreamers known for stopping deportations. They enlist Marco Saavedra to self-deport with the hopes of gaining access to Broward and stopping Claudio's deportation from the inside. Once inside, they discover an oppressive, unjust system that forgoes due process in the quest for more profit for the corporation running it. Winner of the Audience Award and the NEXT Innovator Award at Sundance, THE INFILTRATORS is a damning exposé of an institutionalized system of oppression.
In English and Spanish with English subtitles.
Q&A with producer Darren Dean and subject Viridiana Martinez to follow. 
Genre

Criminal Justice, Documentary, Drama, Immigration, Law Enforcement, New Jersey Interest, Politics, Latino Interest, Feature Film

Runtime

95 min

Section

New Jersey Films Competition

Release Year

2019

Director

Cristina Ibarra, Alex Rivera

Producer

Cristina Ibarra, Darren Dean, Daniel J. Chalfen

Country

USA