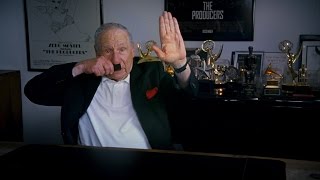 $10 Regular
$8 for Members (not a member?)
Director Ferne Pearlstein in attendance for post-screening Q&A

Are we allowed to make jokes about the Holocaust? In this outrageously funny and thought-provoking film, filmmaker Ferne Pearlstein offers fresh insights into the Holocaust, our own psyches, and what else—9/11, AIDS, racism— is or isn't off-limits in a society that prizes freedom of speech. In the process, THE LAST LAUGH also disproves the idea that there is nothing left to say about the Holocaust, and opens a fresh avenue for approaching this epochal tragedy. Star-studded, provocative and thoroughly entertaining, THE LAST LAUGH dares to ask uncomfortable questions about just how free speech can really be, with unexpected and hilarious results that will leave you both laughing and appreciating the importance of humor even in the face of events that make you want to cry.
Genre

Runtime

88 min

Release Year

2016

Director

Ferne Pearlstein

Cast

Mel Brooks, Carl Reiner, Sarah Silverman, Gilbert Gottfried, Harry Shearer, Jeffrey Ross, Judy Gold, Susie Essman, Larry Charles

Country

USA