Virtual Cinema
The Loneliest Whale: The Search for 52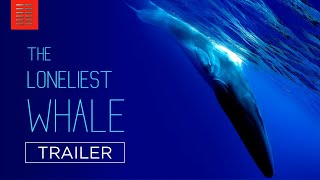 $10 Regular
$8 for Members (not a member?)
Virtual Screening Available In NJ Only
Available Friday, June 25 – Tuesday, June 29
THE LONELIEST WHALE is a cinematic quest to find the "52 Hertz Whale," which scientists believe has spent its entire life in solitude calling out at a frequency that is different from any other whale. As the film embarks on this engrossing journey, audiences will explore what this whale's lonely plight can teach us — not just about our changing relationship to the oceans, but to each other.
Pre-Recorded Q&A with director Joshua Zeman, Patricia Doerr (New Jersey Director of Coastal and Marine Programs, The Nature Conservancy), and Danielle Brown (Lead Researcher at Gotham Whale) to follow.
Friends of The Nature Conservancy, click here to enter your code for a special FREE screening on Thursday, June 24th at 7:00 PM!
Presented in Partnership with

Runtime

90 min

Release Year

2021

Director

Joshua Zeman

Producer

Leonardo DiCaprio, Adrian Grenier

Country

USA