Virtual Cinema
The Mole Agent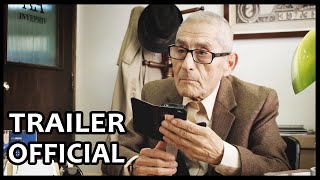 $10 Regular
$8 for Members (not a member?)
Virtual Screenings Available In the USA Only
Available Friday, November 20 – Thursday, November 26
Maite Alberdi's delightfully charming and funny THE MOLE AGENT playfully mixes documentary and fiction and creates an absorbing character study. When a family becomes concerned about their mother's wellbeing in a retirement home, private investigator Romulo hires Sergio, an 83 year-old man who becomes a new resident–and a mole inside the home, who struggles to balance his assignment with becoming increasingly involved in the lives of several residents.
Unique and fascinating throughout, THE MOLE AGENT's mix of documentary and narrative storytelling creates a moving portrait of old age and loneliness that's seeped in emotional authenticity.
In Spanish with English subtitles.