News
The Thrill of the Creative Process in HELLO
HELLO
HELLO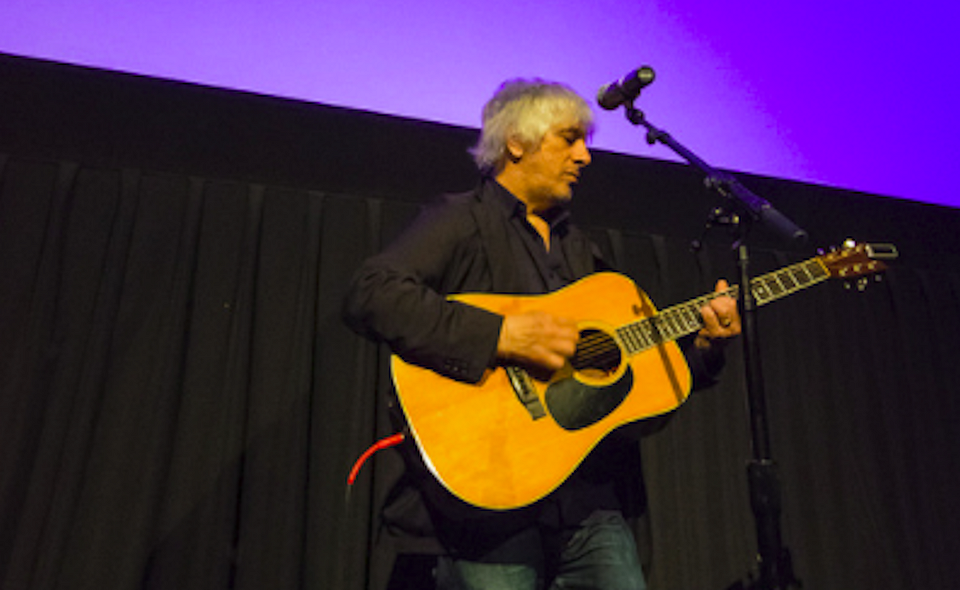 Best known for his guitar heroics in the legendary band Sonic Youth, and for his consistently adventurous solo performances, Lee Ranaldo has shaped the sound of the modern electric guitar by taking its sonic capabilities into wild and unexpected places. Fred Riedel's HELLO HELLO HELLO captures Ranaldo's thrillingly creative process in detail, as he and his collaborators work in the studio to give shape to new songs and sonic textures for his next album. Appearing in the film are guest artists Wilco guitarist Nels Cline, Sharon Van Etten, Steve Shelley, lyricist/author Jonathan Lethem and others.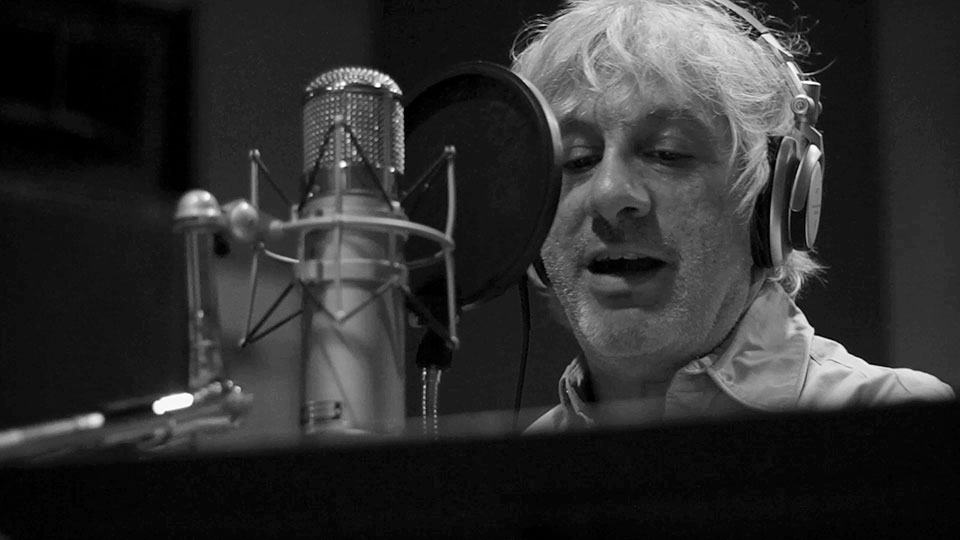 Montclair Film Festival was delighted to talk to Director Fred Riedel about his documentary chronicling the creative process.
How would you describe HELLO HELLO HELLO in your own words?
Fred: HELLO HELLO HELLO… is really a film about making art.  I witnessed and wanted to convey the intimate, collaborative process of people working as though at a job, to produce something personal and beautiful.  It was my first time witnessing the production of an album and I was fascinated by the process and how the artists worked together.  I've known Lee and been a fan of his music for decades, but I'd never seen or really appreciated this side of it and I found it fascinating.  I think others will, as well.
What made you want to tell the story of musician Lee Ranaldo?
Fred: The film came about in an impromptu manner.  Lee and I are old college friends and spend a lot of time together, and have worked on various film/video projects together over the years.  When he mentioned that Raül, the album's producer, was in NY and they were starting to get to work at the studio I suggested coming by with a camera and exploring the idea of shooting a documentary of the process.  Lee said, "Sure, come tomorrow." I scrambled after work to round up some basic gear (I had an unrelated day job at the time) and met Lee and Raül the next morning at Lee's loft, and the yearlong journey of shooting the production of Electric Trim began.
Were you a fan of Sonic Youth before the movie? Were you ever a musician yourself?
Fred: Yes.  Lee and I were in friendly competing bands in college and then played briefly together in a band in NYC (never live) shortly before Sonic Youth happened.  I was at all of the initial SY gigs in NY (CBGB's, the Mud Club, NYU…) before they got "noticed."
A lot of the film is in black and white. Was there a larger meaning for this, or was it simply a stylistic choice?
Fred: A couple of things influenced that decision. 1: I found the overall real-life look of the studio setting full of random, colorful objects distracting when reviewing the footage.  It seemed to me that this might interrupt viewers' focus in the studio scenes.  Jerry and I made some attempts in post production to mitigate that reality but simply desaturating seemed the best, right solution.  2: I also had this idea in my mind that conceptually the movie is in black and white and the songs are in color. That is, that the movie is about the working side of making a beautiful work of art and depicting the actual, working process of the making of the album seemed to make sense as a kind of black and white reality.  And I can't deny that I love films like Salesman and Cocksucker Blues and so many other great black and white, Tri-X docs from earlier periods that I feel a life-long kinship with and was happy to feel some connection to with this film (if only in my own mind).
How did you go about filming the scenes in the recording studio? Did you film those yourself or were they filmed and sent in by Ranaldo? 
Fred: I personally shot all of the footage in the studio in the U.S., in Hoboken, NJ, where Lee works on his music (and paintings).  A friend of Raül's, Alex Rademakers, shot all of the Barcelona sequences.  Jerry joined in on shooting the interviews (and Alex).  Lee shot some studio footage when I wasn't around and he felt I was missing something he knew I'd want to have, generally by propping his iphone up on a stand somewhere.  He also shot all of the footage with Sharon Van Etten with my camera as I had to fly to Florida that day for a family get together.
But overall, I just hung out with a very simple, basic DSLR and shotgun mic rig, almost entirely handheld over many, many long studio visits in the course of the on again/off again year long production of the album.  My promise to Lee, et al in the studio, was that I would just be hanging around, never truly directing the action, just recording what I thought I could use (usually just about anything that was happening aside from meals), and with a tiny "footprint," sans any lighting gear or rigging.  And it was all "found" lighting, which at times was a challenge as Lee often insisted on singing in almost total darkness (hence some very noisy/grainy scenes in the film).  So the shooting style was just really blending in, with a small camera.
When/where did Ranaldo first see the film, and what was his reaction?
Fred: Lee has been seeing bits and pieces since shooting began and has even helped out during post production, especially with the audio elements.  I think he's pretty happy overall with the film, especially with the accuracy of the depiction of his process on this album and the context of his work as a working, post Sonic Youth, solo artist. We're still friends.
As a seasoned documentarian and director, is there any advice you have for aspiring filmmakers, or something you wish you'd known beforehand?
Fred: I've pretty much been a totally independent, DIY filmmaker the past 10 years or more, and though it's probably not a viable business model, I'm finding that it is an incredibly satisfying approach re owning my vision and controlling the process.  It's not an approach that can work in all circumstances, but I approach my projects as personal quests and then figure out a way to realize them way outside the usual models (which I've also done successfully in the past though usually as the producer of other people's projects).  And it's worked out fairly well in regards to the end results of the actual film or video that I set out to make.  It's probably more of a get poor than get rich scheme, but I enjoy this process and after experiencing a near sold out premiere last night at MFF (and another sold out show tonight) suggests that others do, too.
What do you hope audiences will take away from your film?
Fred: I think audiences will experience an unusually intimate, and somewhat atypical, look behind the scenes of music production and witness a unique, collaborative artistic process that is very faithful to how this all went down.  They'll get more than an earful, in this case in advance, of a truly great and complex work, the forthcoming Electric Trim album (on Mute Records, release date 9/15/17), and I think better understand what goes into the making of that.
---
For more information about HELLO HELLO HELLO and Lee Ranaldo, visit his website.
Interview by MFF Blogger Emma Gallof