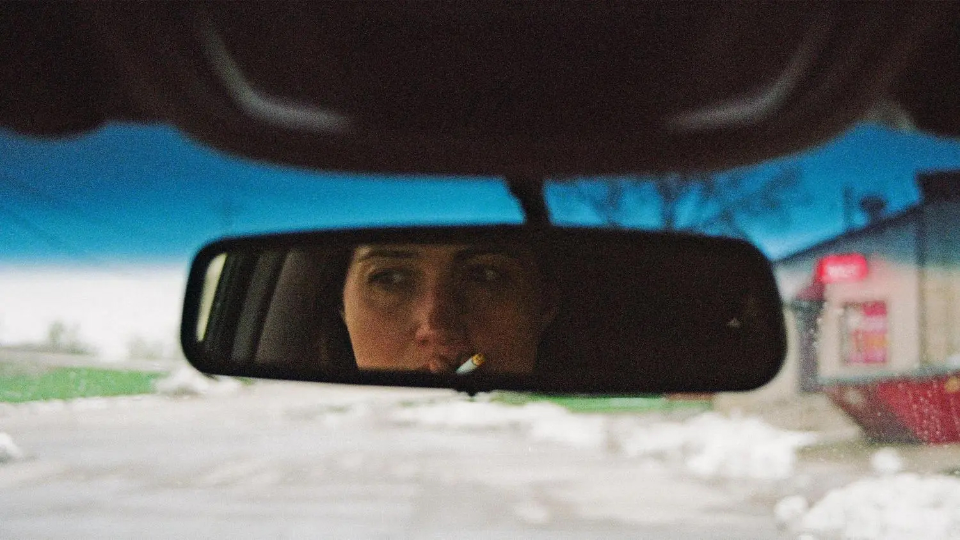 $17 Regular
$15 for Members (not a member?)
In her beautifully photographed, poetic new film THE UNKNOWN COUNTRY, director Morrisa Maltz tells the story of a grieving young woman (Lily Gladstone) who receives an unexpected invitation and heads out on a solitary road trip through the American Midwest. As she struggles to reconcile the losses of her past with the dreams of her future, the roads of America draw her to observe the rich landscapes and the open skies. Maltz's work as a photographer is echoed in the film, a gorgeous, contemplative story about finding yourself by getting lost on the road.
Q&A with executive producer Matthew Mills to follow Saturday's screening and with producer Laura Heberton to follow Wednesday's screening.
Runtime

85 Min

Section

Future/Now Competition

Release Year

2022

Director

Morrisa Maltz

Producer

Laura Heberton, Katherine Harper, Thomas Heitkamp, Morrisa Maltz, Lainey Bearkiller Shangreaux, Vanara Taing

Cast

Lily Gladstone, Raymond Lee, Richard Ray Whitman, Lainey Bearkiller Shangreaux

Country

USA

Accessibility

Array