Virtual Cinema
The Woman Who Ran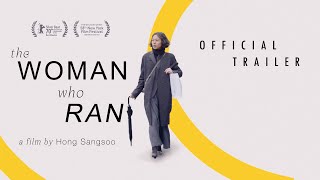 $10 Regular
$8 for Members (not a member?)
Virtual Screening Available In the USA
Available Friday, July 16 – Thursday, August 12
NEW YORK TIMES CRITIC'S PICK!
While her husband is away on a business trip, Gamhee (Kim Minhee) has three separate encounters with friends. Youngsoon (Seo Youngwha) is divorced, has given up meat and likes to garden in her backyard. Suyoung (Song Seonmi) has a crush on her architect neighbor and is being hounded by a young poet she met at the bar. Woojin (Kim Saebyuk) works for a movie theater. Their meeting is polite, but strained. Before long, their shared history bubbles to the surface. With characteristic humor and grace, Hong takes a simple premise and spins a web of interconnecting philosophies and coincidences. THE WOMAN WHO RAN is a subtle, powerful look at dramas small and large faced by women everywhere.
Winner of the Silver Bear for Best Director at the 2020 Berlin Film Festival.
In Korean with English subtitles.
Genre

Runtime

77 min

Release Year

2020

Director

Hong Sangsoo

Producer

Hong Sangsoo

Cast

Kim Minhee, Seo Youngwha, Song Seonmi, Kim Saebyuk

Country

South Korea