Virtual Cinema
To the Ends of the Earth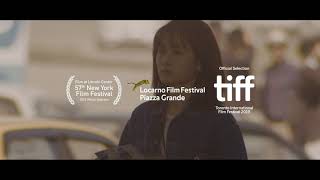 $10 Regular
$8 for Members (not a member?)
Virtual Screening Available In the USA
Available Friday, March 5 – Thursday, March 18
NEW YORK TIMES CRITIC'S PICK!
Yoko (former J-pop idol Atsuko Maeda) travels with a small crew to Uzbekistan (breathtakingly captured by veteran DP Akiko Ashizawa) to shoot an episode of her reality TV travel show. In front of the camera her persona is carefree and happy-go-lucky, but behind the scenes she is cautious and introverted. Despite her best efforts, all the shootings end unsuccessfully. Frustrated by the failed filming, she takes to the streets of this mysterious country on her own. Lost in the streets of Tashkent, she finds herself adrift and alone, confronting her deepest fears and hidden aspirations. A brilliant mix of black comedy, travelogue, drama, and an adventure-imbued mockery of showbiz, TO THE ENDS OF THE EARTH is a young woman's journey from displacement to a place of self-discovery.
In Japanese with English subtitles.
Runtime

120 min

Release Year

2019

Director

Kiyoshi Kurosawa

Producer

Eiko Mizuno-Gray, Jason Gray, Toshikazu Nishigaya

Cast

Atsuko Maeda, Shota Sometani, Adiz Radjabov, Tokio Emoto, Ryo Kase

Country

Japan, Uzbekistan, Qatar