Closing Film
Toni Morrison: The Pieces I Am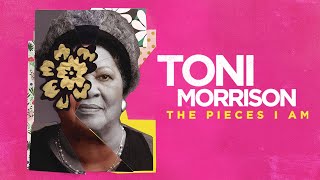 $20 Regular
$18 for Members (not a member?)
Closing Film
TONI MORRISON: THE PIECES I AM is director Timothy Greenfield-Sanders' stunning and evocative portrait of the American Nobel laureate Toni Morrison, one of our greatest novelists. Following Morrison from her childhood to her work as a leading literary editor and through her influential career as a novelist, the film gives voice to Morrison herself, allowing her words and experience to provide a form of autobiography.
With special appearances by Oprah Winfrey, Fran Leibowitz, Sonia Sanchez, Walter Mosely, and more, TONI MORRISON: THE PIECES I AM is a true accomplishment, a film that proves worthy of its legendary subject.
The Montclair Film Festival is proud to present TONI MORRISON: THE PIECES I AM as our 2019 Closing Film.
Q&A with director Timothy Greenfield-Sanders follows the screening.
This screening is co-presented by NJ Beer Co.
Genre

African-American Interest, Biography, Documentary, Women's Interest, Literature, NYC Interest, Feature Film, Creativity

Runtime

119 min

Section

Closing Film

Release Year

2019

Director

Timothy Greenfield-Sanders

Producer

Timothy Greenfield-Sanders, Johanna Giebelhaus, Chad Thompson, Tommy Walker

Subject

Toni Morrison

Country

USA