Virtual Cinema
Two Lottery Tickets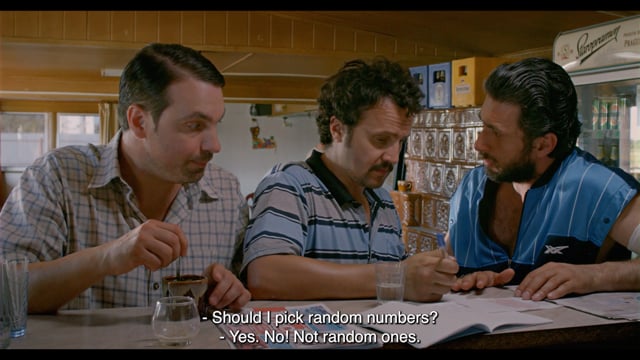 $10 Regular
$8 for Members (not a member?)
Virtual Screening Available In the USA
Available Friday, May 21 – Thursday, June 24
NEW YORK TIMES CRITIC'S PICK!
A winsome, riotous comedy of errors, Negoescu's second feature is an audience-friendly social satire which merges a stoner's shaggy-dog story with a sophisticated, realistic style. Dragoș Bucur plays Sile, an irresponsible carpenter who spends most afternoons at the pub, placing small bets, racking up a huge tab, and buying lottery tickets. He convinces his drinking buddy Dinel (Dorian Boguță), whose wife has just left him for an Italian, to play the lottery one hot afternoon. Borrowing a few Euros from Pompiliu (Alexandru Papadopol), the local conspiracy theorist, Dinel plays the numbers on the off chance that a win would bring back his wife. An unpretentious buddy comedy produced on a shoestring budget, TWO LOTTERY TICKETS is a breezy reminder of the eternal essentials for good comedy: smart performances, a clever and intuitive style, and an irresistibly, unpredictable yarn.
In Romanian with English subtitles.
Runtime

86 min

Director

Paul Negoescu

Producer

Dragos Bucur

Cast

Dragos Bucur, Alexandru Papadopol, Dorian Boguta, Andi Vasluianu, Serban Pavlu

Country

Romania, Spain