News
War of the Worlds in BRAVE NEW JERSEY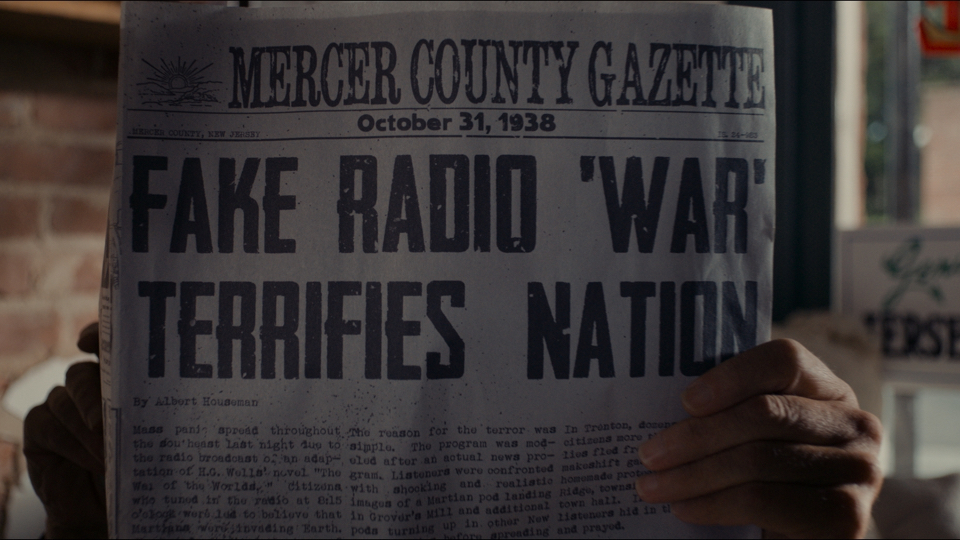 BRAVE NEW JERSEY is director Jody Lambert's debut comedy, which tells the story of one of the most infamous hoaxes in history—Orson Welles's 1938 War of the Worlds radio broadcast, which fooled millions of listeners around the nation into believing America was being invaded by Martians.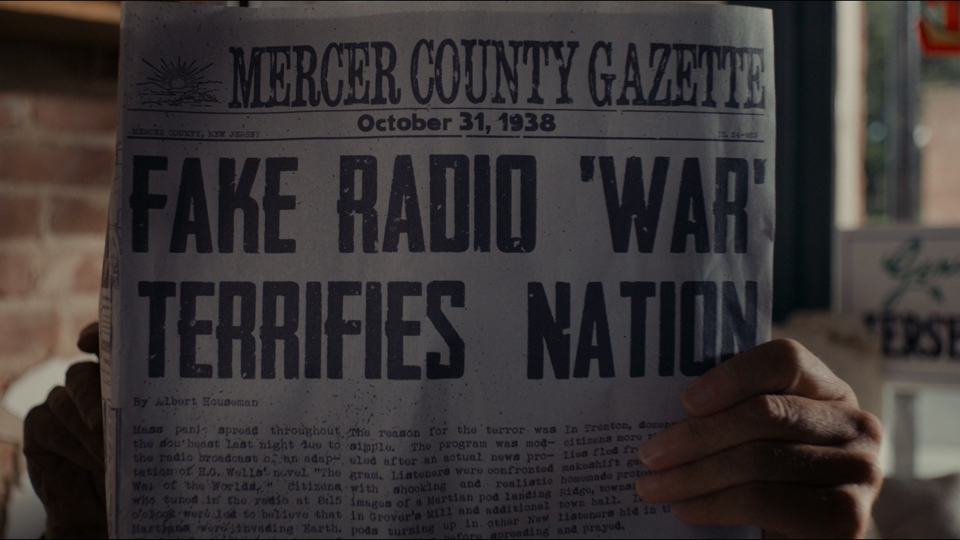 Montclair Film Festival was delighted to have the opportunity to talk to Lambert about this delightful comedy and its ties to New Jersey.
How would you describe BRAVE NEW JERSEY in your own words?
Jody: BRAVE NEW JERSEY is a comedy about a small New Jersey town on the night of Orson Welles's legendary 1938 "War of the Worlds" radio hoax. The citizens of Lullaby, NJ hear that Martians have landed and they think they have one night to live before everyone is wiped off the face of the Earth. When it turns out to be a hoax, they have to deal with what happened the night before.
What drew you to this particular story? And what made you want to tell this story the way that you did?
Jody: My co-writer Michael Dowling and I felt it was a great way to tell a story about people whose buried emotions and desires come out during one, insane night. Characters who need this night to shake them out of their small town routines. We think of it as a sci-fi comedy by way of PAPER MOON and THE LAST PICTURE SHOW. An alien invasion movie where the aliens never show up.
Working with children can often be challenging on-set. What did the children; Noah Lomax (Peter), Grace Kaufman (Ann), Gabriel Landis (Jimmy) and Harp Sandman (Ziggy) bring to the film? What problems (if any) might have occurred?
Jody: Those kids were so much fun. Grace is a 12-year old Cate Blanchett. Noah and Gabriel were straight out of The Little Rascals. And Harp channeled Buster Keaton with his hilarious (and nearly silent) performance. The only challenge was the limited amount of time we had with them each night. Other than that, they were just as prepared and collaborative and talented as the adults. And good luck to you if you dared to talk down to them.
There are many different themes present in BRAVE NEW JERSEY: issues of hope and letting go one's inhibitions, issues of sexism, fear and what that fear can drive you to if you let it. How did you work these themes into a comedy, and why did you choose the War of the Worlds hoax as a background?
Jody: There was a lot of anxiety and fear in the world at the time. The Great Depression was ending. World War II was coming. People were on edge. Throw in news reports of a Martian attack and there's a lot to build a movie around. Characters grappling with love, spirituality, panic, the threat of war and possibly the end of their lives. It seemed like a cool way to make a small movie about big ideas.
Tell us about the casting process.
Jody: I worked with the amazing casting director Denise Chamian on a film I co-wrote called PEOPLE LIKE US. I sent her the BRAVE NEW JERSEY script to get her feedback; I didn't think she'd cast it because she does Hollywood blockbusters, not indies. But she loved the script and wanted to help get the movie off the ground. We knew we needed someone special to play Clark, our lead—a funny, charming underdog who the audience would fall in love with. Denise suggested Tony Hale. When Tony said yes, we were able to get all the other incredible actors. It's a killer ensemble. I want them all in every movie I make.
Do you have an advice for aspiring filmmakers? Especially for those wanting to do a period based film.
Jody: Change your socks at lunch.
What do you hope MFF17 audiences will take away from your film?
Jody: I hope MFF17 audiences have fun being transported to another era. I hope they see themselves in our characters. The movie encourages people to ask what they'd do if they thought they were going to die—tonight. What regrets would they have? What risks would they take? Who would they spend their final moments with if it was all coming to an end? They're fun questions to answer.
What does it mean to you to be screening your film in New Jersey (the state where the events of the film took place)?
Jody: It's the best. The War of the Worlds hoax is such a unique part of New Jersey's history (the broadcast claimed the Martians landed in Grover's Mill, NJ). We've been excited about screening BRAVE NEW JERSEY here since the first day of shooting. I can't wait to see how Montclair audiences react to the film. I think they'll dig it.
---
For more information about BRAVE NEW JERSEY, visit the film on Twitter.
Director Jody Lambert, Actors Heather Burns and Evan Jonigkeit, Co-Writer Michael Dowling, and Producer Taylor Williams will attend the screening on 4/29.
Director Jody Lambert, Co-Writer Michael Dowling, Producer Taylor Williams, Costume Designer Vanessa Porter, and Composer Kelly Winrich will attend the screening on 4/30.
Showing: Saturday, April 29, 7:15pm and Sunday, April 30, 2:30pm at the Clairidge Cinemas and Tuesday, May 2, 11:30am at the Bellevue Cinemas. BUY TICKETS
Interview by MFF Blogger Christopher Dixon