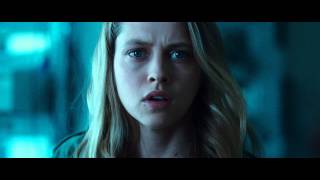 $10 Regular
$8 for Members (not a member?)
A terrible plague has left the planet's population divided between zombies and humans. An unusual zombie named R (Nicholas Hoult) sees his walking-dead brethren attacking a living woman named Julie (Teresa Palmer) and rescues her. Julie sees that R is different from the other zombies, and the pair embark on an unusual relationship. As their bond grows and R becomes more and more human, a chain of events unfolds that could transform the entire lifeless world.
Rated PG-13
Want to make a horror film or just kill it on Halloween?  Register for our hands-on SFX Make-Up Design: Zombie Apocalypse! workshop on Sunday, October 21st and get 1 ticket to WARM BODIES for free!
Genre

Comedy, Coming of Age, Horror, Romance, Teen Interest, Feature Film

Runtime

98 min

Release Year

2013

Director

Jonathan Levine

Cast

Nicholas Hoult, Teresa Palmer, Analeigh Tipton, Rob Corddry, Dave Franco, John Malkovich

Country

USA