Film
What Do We See When We Look at the Sky?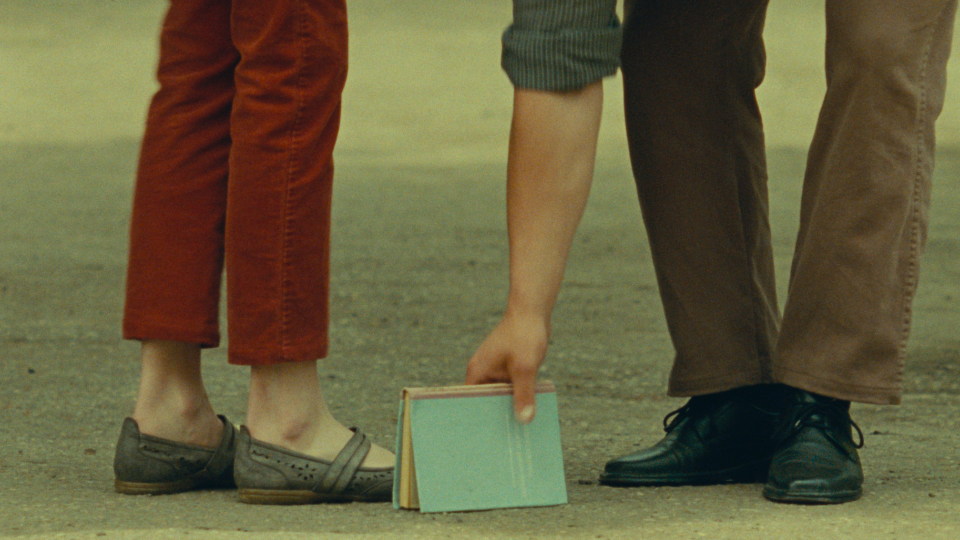 $15 Regular
$13 for Members (not a member?)
THIS FILM WILL SCREEN FOR IN-PERSON AUDIENCES ONLY

It's love at first sight when Lisa and Giorgi meet by chance on a street in the Georgian city of Kutaisi. Love hits them so suddenly, they even forget to ask each other's names. Before continuing on their way, they agree to meet the next day, but little do they know that an evil eye has cast a spell on them. Will they meet again? And if they do, will they know who they are? Alexandre Koberidze's shapeshifting romance WHAT DO WE SEE WHEN WE LOOK AT THE SKY? is a magical fable of love and missed connections.
Genre

Fiction, Drama, Foreign Language, Romance, Feature Film, Subtitled, In Person Only

Runtime

150 min

Section

Future/ Now Competition

Release Year

2021

Director

Alexandre Koberidze

Producer

Mariam Shatberashvili

Cast

Ani Karseladze, Giorgi Bochorishvili, Oliko Barbakadze, Giorgi Ambroladze, Vakhtang Panchulidze, Sofio Tchanishvili

Country

Germany/Georgia