News
Celebrate Black Cinema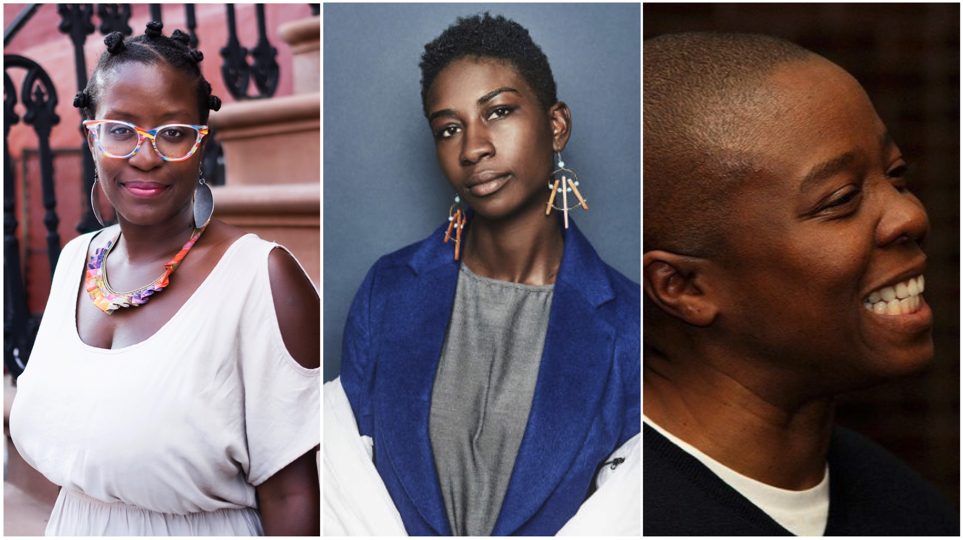 Montclair Film Festival is thrilled each year to offer a rare opportunity for the convergence of emerging and recognized voices in the film industry. This year, Montclair Film and the American Black Film Festival (ABFF) announced a new partnership that will help build a meaningful opportunity for African American professionals in film and television, as well as celebrate the work of established artists in the field.
Several documentary films will be highlighted at MFF17 as part of this collaborative enterprise.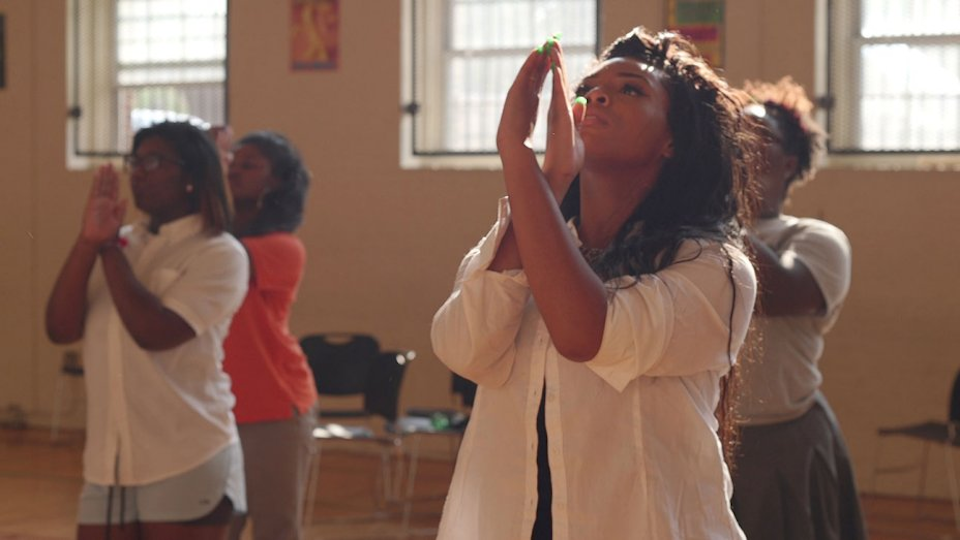 STEP, MFF's Opening Night film, is a documentary about the "Lethal Ladies," a step team of high school seniors attending the Baltimore Leadership School for Young Women. In their pursuit of a city championship, the film captures their resilience and restoration as they endure the push and pull of various personal, social, cultural and political forces. Showing: April 28, 7:30pm at the Wellmont Theater. In Person: "Lethal Ladies" Coach Geri McIntyre, BLSYW Director of College Counseling Paula Dofat and Producer Steven Cantor. BUY TICKETS
---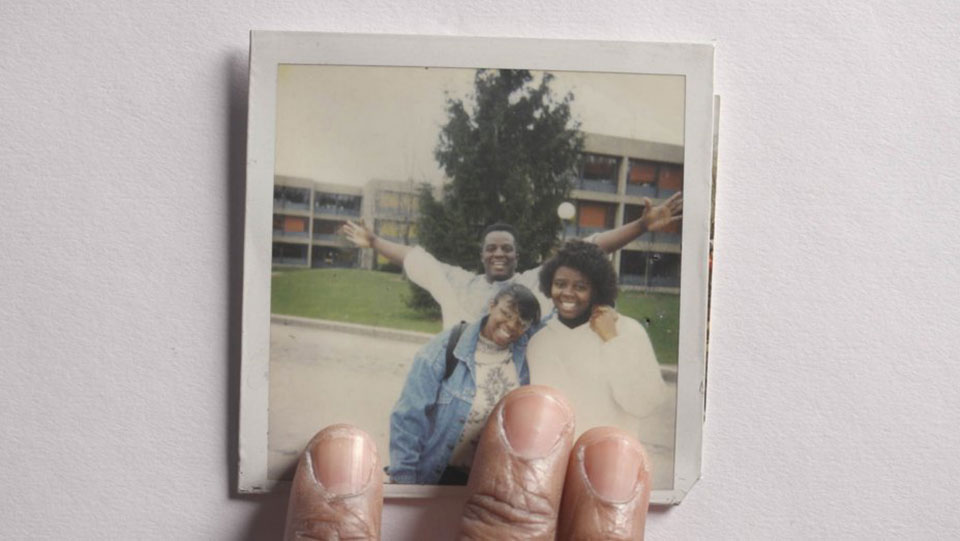 STRONG ISLAND is an intimate and introspective account of the murder of an African American man. Peeling back the scars of the murder that occurred 25 years ago, Director Yance Ford brings to light the aftermath and fallout caused by the judicial system that let the murderer go free. The filmmaker takes the audience behind the veil of justice, situating the audience in contemplation of civic faith and racialized perceptions. Showing: May 6, 4:00pm and May 7, 1:45pm at the Clairidge Cinemas. In Person: Carroll Bogert, President of The Marshall Project will moderate a Q&A with Director Yance Ford after the May 6 screening. BUY TICKETS
---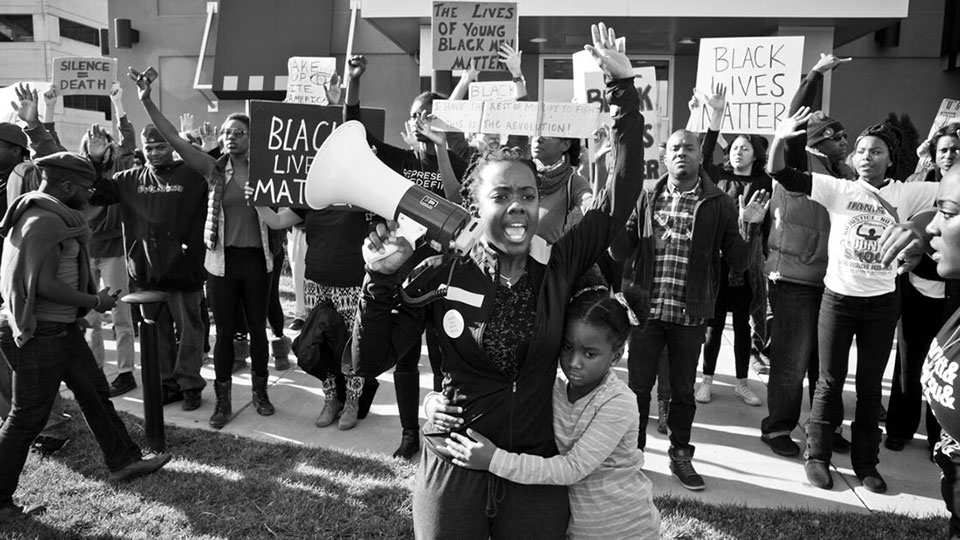 WHOSE STREETS? chronicles the uprising of local residents in protest to Michael Brown's killing in Ferguson, Missouri. Capturing and vivifying the voices and actions of protesters, the film illustrates their pursuit to be heard and seen, the plight of the death of an unarmed man made to be reckoned with locally and nationally. Showing: May 6, 8:45pm and May 7, 12:00pm at the Bellevue Cinemas. In Person: Director Sabaah Folayan. BUY TICKETS
---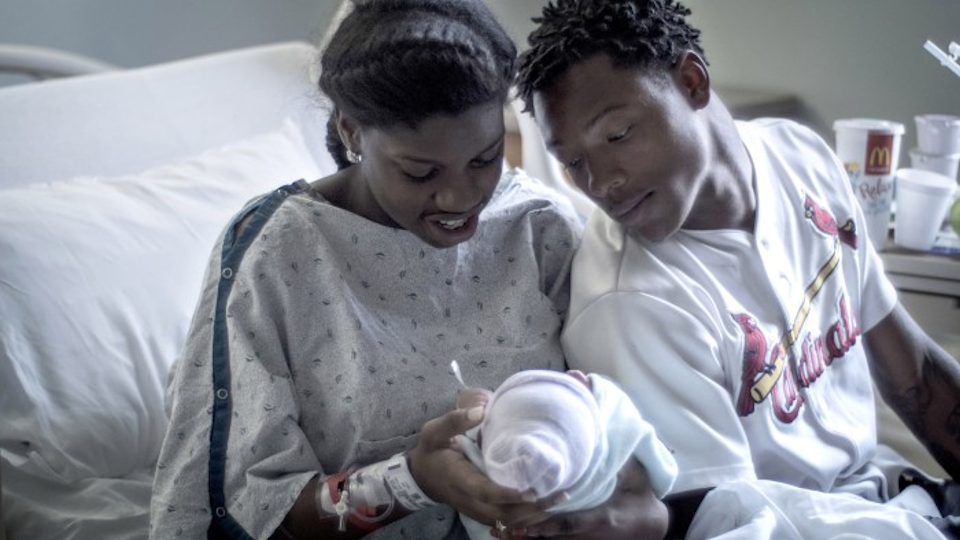 With filming beginning a year before Michael Brown's untimely death, FOR AHKEEM is the coming of age story of Daje Shelton, chronicling two years of her life growing up on the margins of nearby North St. Louis. Facing multiple hardships and challenges, Daje shares her truths and her stumbles as she navigates and negotiates graduating from an alternative high school, neighborhood perils, teenage ups-and-down and impending motherhood. Showing: May 6, 6:30pm and May 7, 2:30pm at the Clairidge Cinemas. In Person: Director Landon Van Soest and Producer Iyabo Boyd. BUY TICKETS
---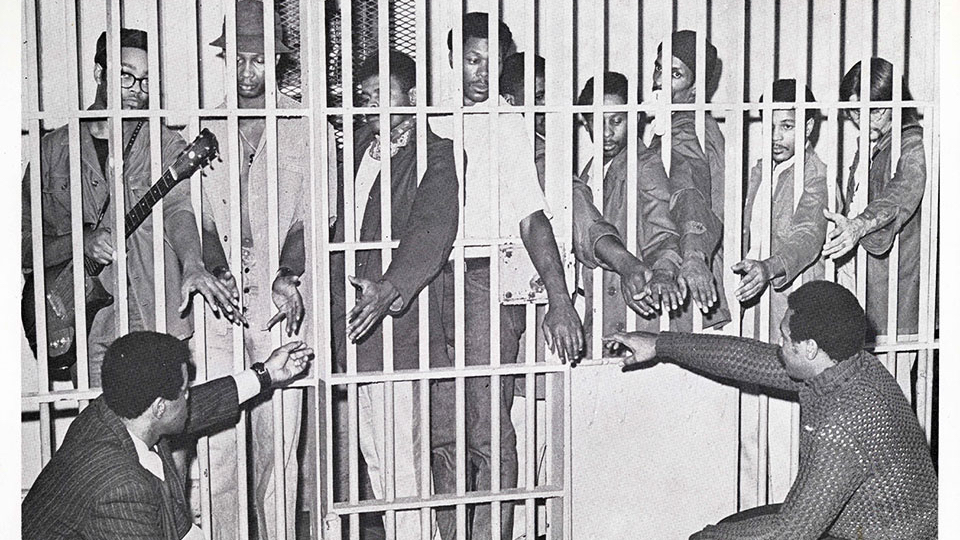 ALL WE NEED IS ANOTHER CHANCE is the redemptive song of a former inmate of the New Jersey Corrections System who through chance meetings and unusual opportunities becomes the member of the R & B group The Escorts. Melding music and testimony, audiences learn of the trials and tribulations of men mining the gems of their lives from prison cells and persecution. Showing: April 29, 5:00pm and April 30, 1:00pm at the Clairidge Cinemas. In Person: Director Corbett Jones and Producer Anna Rau. Special Appearance by the The Escorts. BUY TICKETS
---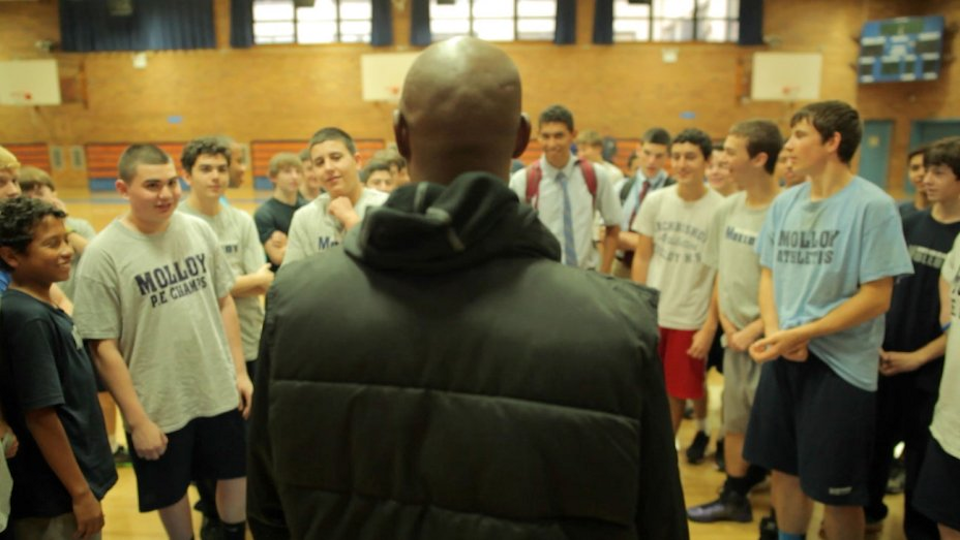 Former basketball coach and Ex-Nets point guard Kenny Anderson lays it all on the line in the film MR. CHIBBS. A rising star in the NBA, pivotal events shape Anderson's successful rise in basketball, as well as bring him to his knees. Interviews, archival footage and Anderson's own sharing of his epiphanies about basketball and life provide an interesting portrait of a legend and a man. Showing: April 29, 2:45pm and April 30, 4:45pm at the Clairidge Cinemas. In Person: Director Jill Campbell, Producers Barry Greenstein and Gregory Gerhard, Subjects Kenny and Natasha Anderson. BUY TICKETS
---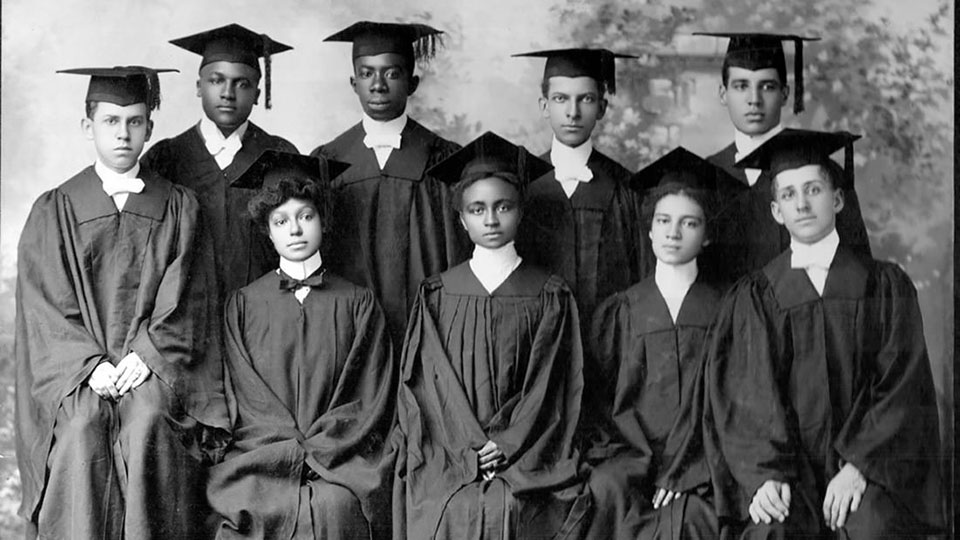 The story of Historically Black Colleges and Universities (HBCUs) began before the Civil War and influenced the course of our nation, yet remains one of America's most important untold stories. Until now. With his new film, Stanley Nelson returns to the MFF to share the rich mosaic of stories that tell the true history of HBCUs. Operating at the margins of the American collective conscience despite their role in shaping Black life, dismantling segregation, and birthing and growing the Black middle class, HBCUs have been integral to the struggle for African American equality in America. Forget what you think you know: TELL THEM WE ARE RISING sheds new light on the inspirational path HBCUs have traveled from their inception as schools to educate the families of formerly enslaved Americans to the challenges they face today. Showing: May 5, 7:00pm, at The Wellmont Theater. In Person: Director Stanley Nelson.
BUY TICKETS
---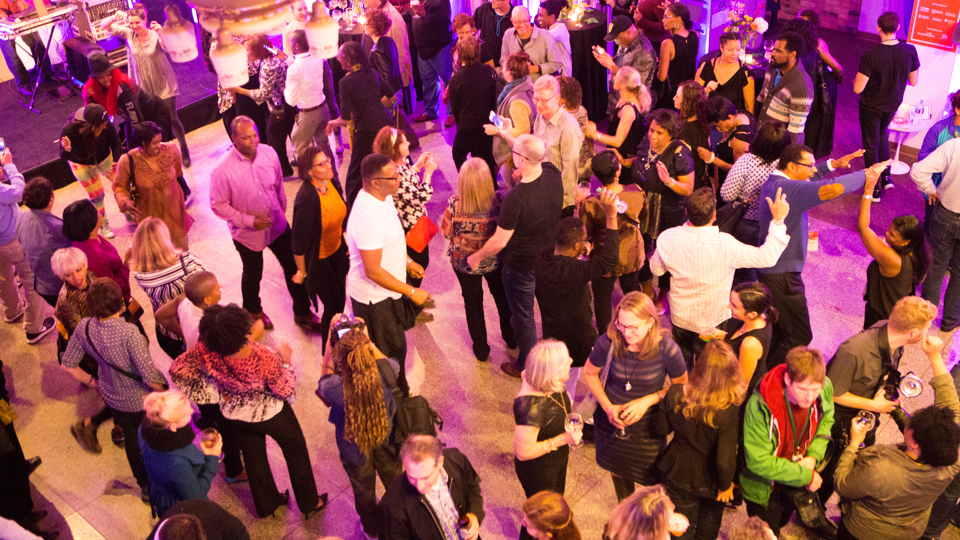 And don't miss our panel discussion, EMERGING BLACK VOICES, other screenings of African American interest, and highly anticipated HOUSE PARTY, a celebration of African American filmmakers held each year at MFF. Legendary music producer and DJ Easy Mo Bee (who collaborated with Notorious B.I.G., 2 Pac, Alicia Keys and many more), will be rocking the ones and twos, so leave your inhibitions at home and come ready to dance!
"I attended the first Montclair Film Festival House Party back in 2013," says Kerwin Yarde, local West Orange resident and aspiring screenwriter. "It was an exciting event for filmmakers and film lovers to unite, to network and to just have fun. The highlight of the evening for me was meeting and taking pictures with Academy Award winning screenwriter Geoffrey Fletcher, who was there to promote his directorial debut, Violet and Daisy. I've never met an Oscar winner in person before, and I didn't have to go to California!"