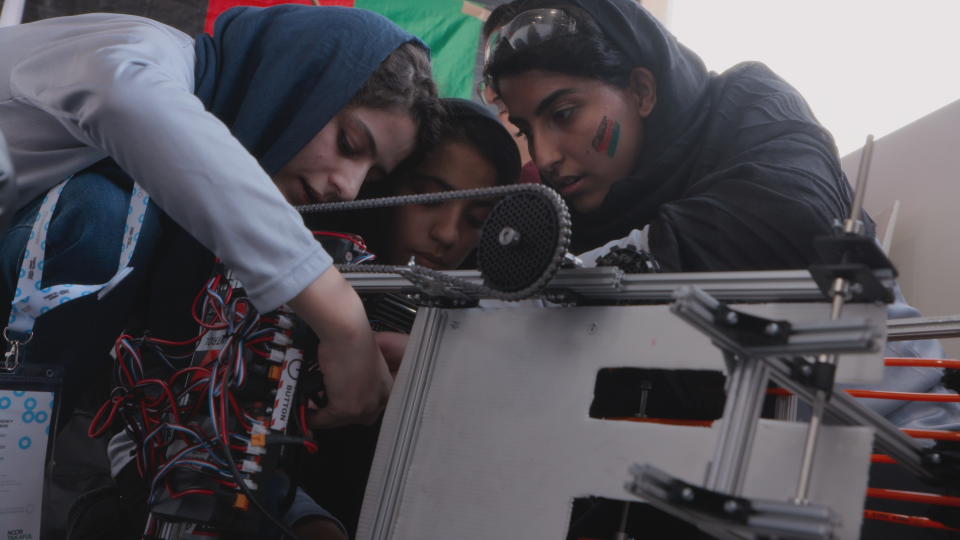 $17 Regular / $15 for Members
$12 Matinee / $10 for Members (not a member?)
David Greenwald's AFGHAN DREAMERS is a story of a barrier-breaking team of young women from Afghanistan who see their passion for robotics and science as an opportunity to transform their own lives. But when the team finds itself struggling to succeed in international competitions, facing students with tremendous educational advantages and opportunities, they realize that in order to compete, they must combat their male-dominated culture and the threats of Taliban rule. AFGHAN DREAMERS is a portrait of the power of education to transform lives, and the resilience of a group of young women determined to challenge the status quo.
In Dari and Farsi with English subtitles.
Q&A with director David Greenwald (Saturday only), producer David Cowan (Saturday only), executive producer Ellen Goosenberg Kent and subject Somaya Faruqi to follow. 
Accessibility