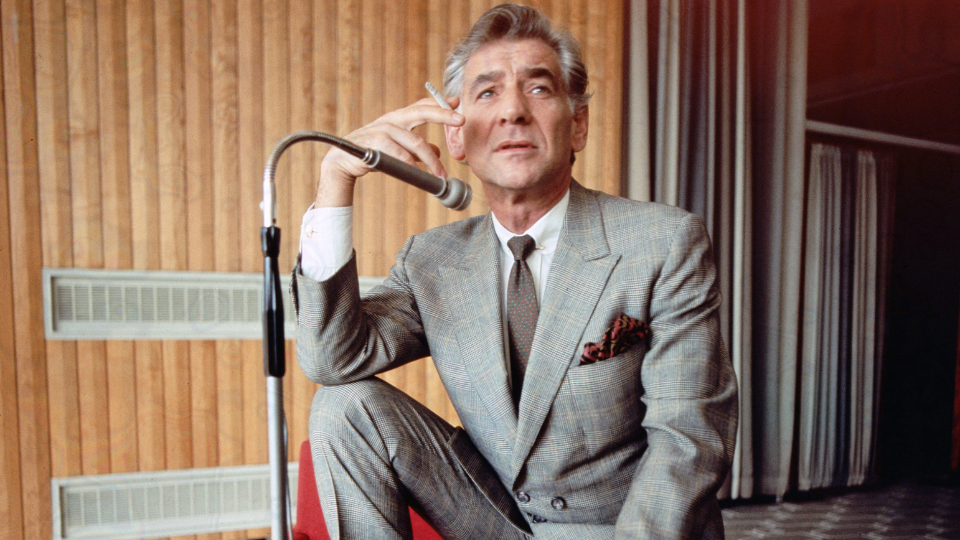 THIS FILM WILL SCREEN FOR IN-PERSON AUDIENCES ONLY
Douglas Tirola's thrilling documentary portrait of famed composer and conductor Leonard Bernstein expertly tells the story of an immigrant son who became a phenom as the visionary and exuberant conductor of the New York Philharmonic, and, then for decades, the face of classical music for the nation. Bernstein joyfully responded to the clamor of his times, matching his passion for music with an unyielding commitment to political engagement while, as Tirola reveals, wrestling with what he called "the demons" of his hidden sexuality.  We see Bernstein as a tireless participant in the anti-war and civil rights movements and a factor in the de-escalation of tensions between the U.S. and U.S.S.R. Incredibly Tirola uses Bernstein's own voice almost exclusively to turn the maestros' life story into a call to action for artists and the people that believe in the arts to create change in our society today with the goal of bringing freedom and respect to all people.
Q&A with director Douglas Tirola follows the screening on October 27th.
Presented in Partnership with