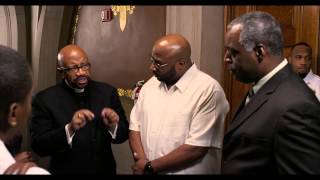 Tickets are free of charge but required for entry.
BEYOND THE SILENCE is a feature-length, suspense movie that is loosely based on the novel 'Clipped Wings They Do Fly' by William Michael Barbee. The movie highlights the life of the lead character, 'Billy Ray Michaels.' Billy Ray suffers from Multiple Personality Disorder, compounded with Schizophrenia, and finds himself on trial for murder, a crime which he does not remember committing. Billy Ray is entangled in a world of confusion, of which, unbeknownst to him, he created.
Madine Despeine, Director of Self Help, Advocacy and Education for the Mental Health Association of Essex and Morris, Inc., will facilitate the post-film Q&A with filmmaker, William Michael Barbee.
This event is presented in partnership with

Runtime

100 min

Director

William Michael Barbee

Producer

William Michael Barbee, Usman Sharif

Cast

Jennifer Bergum, Bill Cobbs, Chico DeBarge, Bill Duke

Country

USA