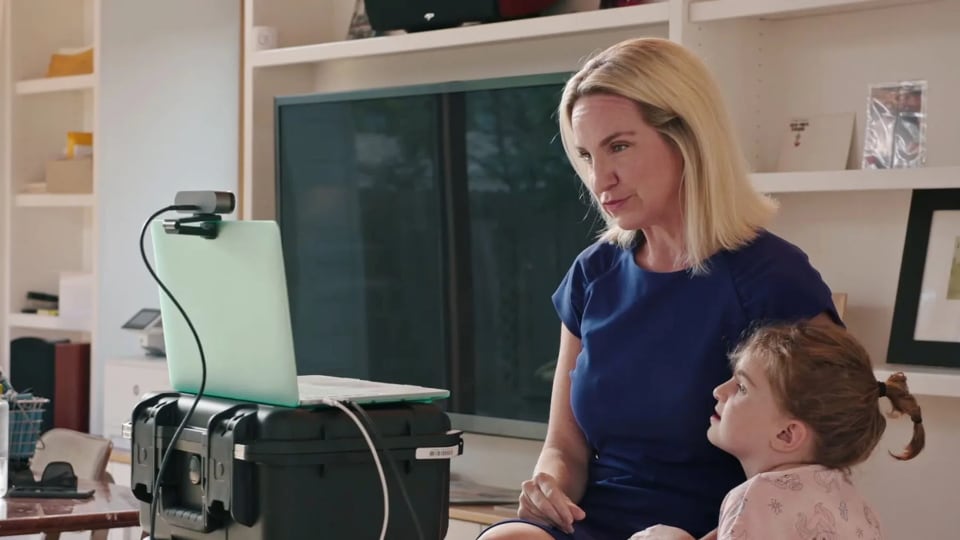 $17 Regular
$15 for Members (not a member?)
Frustrated by the dearth of women and people of color in the media, Emily Ramshaw wanted to do something radical about the white men dominating newsrooms. So, in 2020, she and a motivated group of women and LGBTQ+ journalists banded together to buck the status quo and launch The 19th*, a digital news start-up based in Austin, Texas. Named after the 19th Amendment which gave women the right to vote, but with an asterisk to acknowledge the Black women and women of color who were omitted, The 19th*'s work is guided by the asterisk—asking who is overlooked in the story and how they can be included. With reporters spread across the country, they cover national news on politics and policy from the lens of marginalized communities historically ignored by legacy newsrooms. BREAKING THE NEWS documents the honest discussions at The 19th* around race and gender equity, revealing that change doesn't come easy, and showcases how one newsroom confronts these challenges both as a workplace and in their journalism. But this film is about more than a newsroom. It's about America in flux, and the voices that are often left out of the American story.
Each year, the Montclair Film Festival honors the legacy of New York Times reporter and longtime Montclair resident David Carr by presenting an award to an outstanding film that honors Mr. Carr's passion for the truth and his commitment to great journalism. This year, the 2023 David Carr Award for Truth in Filmmaking is awarded to BREAKING THE NEWS directed by Heather Courtney, Princess A. Hairston, and Chelsea Hernandez and produced by Diane Quon. The festival gives this award to acknowledge the film's focus not only on news gathering and the process of creating meaningful journalism in world filled with disinformation, but for its own commitment to a rigorous institutional examination of equity and inclusion at The 19th*. 
Q&A with David Carr Award Winner Princess A. Hairston and 19th* Editor-At- Large Errin Haines follows Sunday's screening.  Q&A with Princess A. Hairston and Heather Courtney follows Monday's screening.
Genre

Documentary, Media, Women's Interest, Feature Film, Social Justice, Journalism, Women's Rights, Female Filmmaker

Runtime

99 min

Section

Documentary Feature

Release Year

2023

Director

Heather Courtney, Princess A. Hairston, Chelsea Hernandez

Producer

Heather Courtney, Princess A. Hairston, Chelsea Hernandez, Diane Moy Quon

Subject

The 19th*

Country

USA
Accessibility