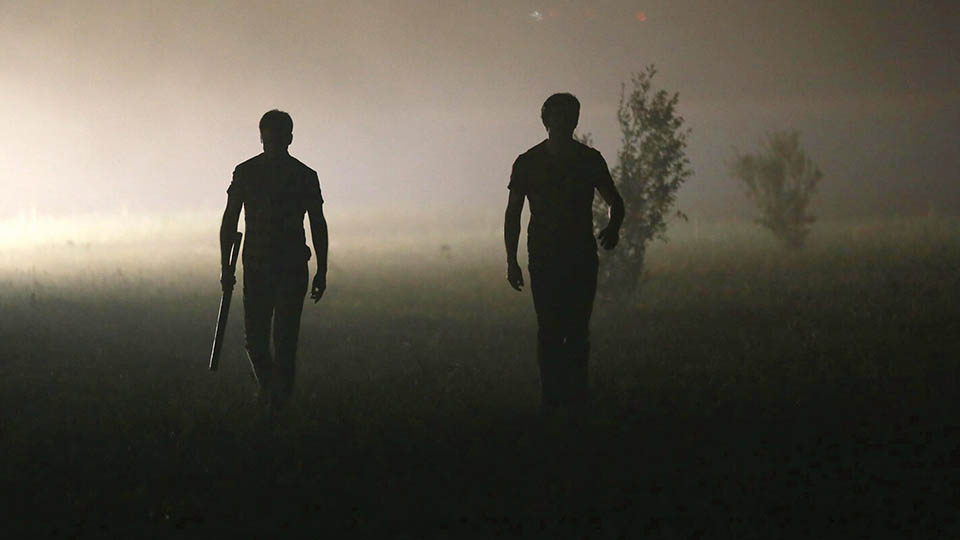 Virtual Screening Available In the USA
Available Friday, September 10 – Thursday, September 23
One of the most acclaimed directorial debuts of recent years, and the winner of the coveted FIPRESCI Prize in the Un Certain Regard section of the 2016 Cannes Film Festival, Bogdan Mirică's DOGS is the most haunting and gruesome Western to come out of Europe in decades. DOGS begins with an elegant tracking shot through a marshland near the Black Sea, eventually landing on a severed foot, bobbing in the swampy water. Soon after, we meet Roman (Dragoș Bucur, star of the classic Romanian noir POLICE, ADJECTIVE), who has just arrived on a vast plot of vacant land bequeathed to him by his late grandfather, known locally as Uncle Alecu. While selling off Uncle Alecu's property, Roman learns that the land came into his family under murky circumstances. With gorgeous, sunbaked widescreen cinematography by Andrei Butica and masterful performances by three of Romania's finest actors, DOGS is a terrifying allegory about class and corruption that builds towards a grim and bloody showdown. With DOGS, Mirică places himself squarely in the Western tradition exemplified by Sam Peckinpah and Anthony Mann. 
In Romanian with English subtitles.
Genre

Drama, Foreign Language, Thriller, Subtitled, Award Winner, Debut Feature

Runtime

104 min

Director

Bogdan Mirică

Producer

Elie Meirovitz, Marcela Ursu

Cast

Dragoș Bucur, Gheorghe Visu, Vlad Ivanov

Country

Romania, France, Bulgaria, Qatar