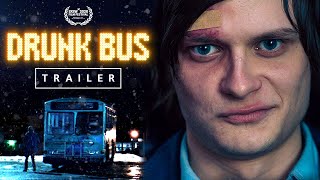 Virtual Screening Available In the USA
Available Friday, June 4 – Thursday, June 17
Michael (Charlie Tahan) is a recent graduate whose post college plan is derailed when his girlfriend leaves him for a job in New York City. When the bus service hires a security guard to watch over the night shift, Michael comes face to tattooed face with Pineapple (Pineapple Tangaroa), a 300-lb punk rock Samoan who challenges him with a kick in the ass to break from the loop and start living or risk driving in circles forever.
Pre-Recorded Q&A co-directors John Carlucci and Brandon Laganke, and actors Charlie Tahan, Pineapple Tangaroa and Kara Hayward to follow. 
Runtime

101 min

Release Year

2020

Director

John Carlucci, Brandon LaGanke

Producer

Eric Hollenbeck, Steven Ilous

Cast

Kara Hayward, Charlie Tahan, Will Forte, Zach Cherry, Pineapple Tangaroa

Country

USA