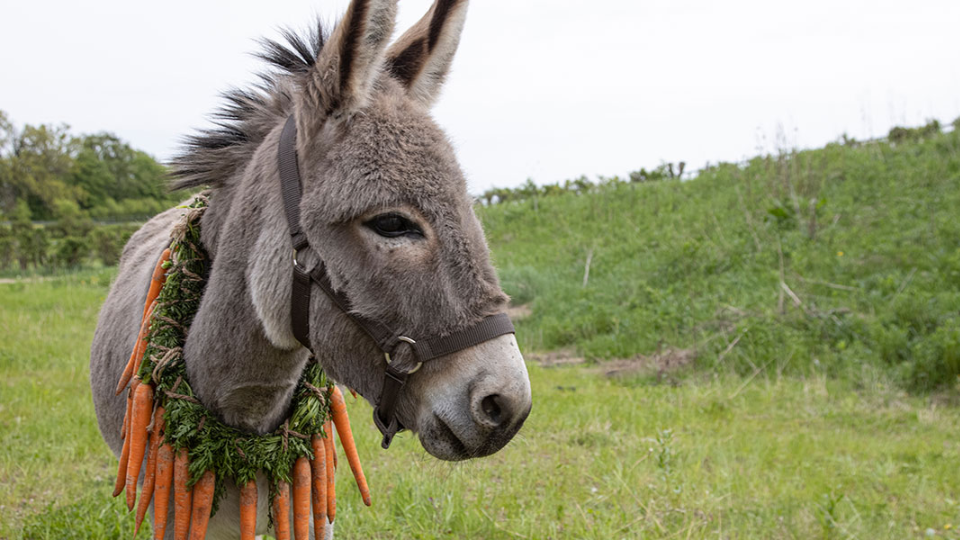 $17 Regular
$15 for Members (not a member?)
The world is a mysterious place when seen through the eyes of an animal. Eo, a grey donkey with melancholic eyes, meets good and bad people on his life's path, experiences joy and pain, endures the wheel of fortune randomly turning his luck into disaster and his despair into unexpected bliss. In his thought-provoking contemporization of Robert Bresson's masterpiece AU HASARD BALTHAZAR, director Jerzy Skolimowski shows us the life and times of Eo with a deep compassion for his innocence, and shares his deep belief in the value and importance of animals as co-inhabitants of our shared world.
In English and in Polish, French and Italian with English subtitles. 
Genre

Fiction, Drama, Environmental Interest, Foreign Language, Animal Welfare, Feature Film, Subtitled

Runtime

86 Min

Section

Fiction Feature Competition

Release Year

2022

Director

Jerzy Skolimowski

Producer

Ewa Piaskowska, Jerzy Skolimowski, Eileen Tasca

Cast

Sandra Drzymalska, Isabelle Huppert, Lorenzo Zurzolo

Country

Poland
Accessibility